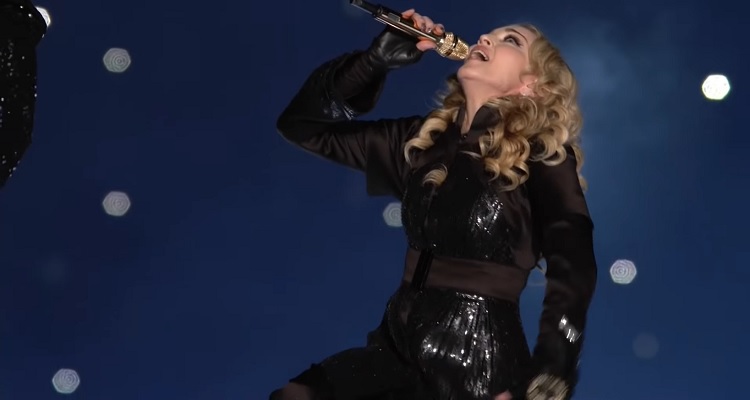 A federal appeals court has found that Warner Music Group had wrongfully kept Madonna's co-writer's royalties – his livelihood – for years.
Two years ago, the co-writer behind Madonna's 'Vogue' filed a lawsuit against a major music group.
Taking on Warner Music Group, Robert 'Shep' Pettibone claimed that the label group had withheld royalties from the 1990 hit.
He alleged both that WMG and publishing division Warner/Chappell "admittedly withheld and failed to pay Pettibone royalties owed to Plaintiff for its defense of the VMG Salsoul lawsuit, despite Plaintiff's demand that they pay these royalties to him, and despite giving them notice of breach."
VMG Salsoul had sued Madonna and Pettibone for allegedly infringing on a 1976 song, 'Love Break.'  Siding with the pop singer and her songwriter, the 9th Circuit Court of Appeals upheld a lower court decision.
Yet, in overruling the lower court's decision, the appeals court handed Pettibone some pretty bad news.  He was no longer entitled to attorneys' fees, which totaled over $500,000.
Now, Madonna's co-writer has received a major victory in court.
How to take on a major label – and win.
When Pettibone challenged the ruling, WMG swiftly defended itself.
The major label group said it remained entitled to withhold royalties as part of "an indemnification agreement between the parties."  WMG had kept nearly $1 million in royalties.
Naturally, the songwriter disagreed.  He stated that the indemnity clause doesn't cover "a deductible under the errors-and-omissions policy."
In another major setback for Pettibone, former Manhattan U.S. District Court Judge Richard J. Sullivan sided with WMG.
He ruled that the copyright administration contract granted the label group the right to withhold royalties.
"The agreement unambiguously requires Pettibone to indemnify Warner for the attorneys' fees and costs it incurred."
Following oral arguments late last month, Judge Sullivan's now-fellow Circuit Judges Barrington D. Parker and Peter W. Hall disagreed.
Calling the contract language "tortured," "garbled," and "ambiguous," both hinted that Judge Sullivan may have forced Pettibone to pay "enormous" legal fees just to defend his rights.  After all, Warner Music Group had likely paid its own counsel, Alexander Kaplan, around $1 million for his services.  So, why had he ruled WMG should keep Pettibone's royalties?
Slamming WMG's counsel, Judge Parker told Kaplan,
"Don't play games with me."
Yesterday morning, the United States Court of Appeals for the Second Circuit in New York handed Warner Music Group a rare defeat.
In the summary order vacating the label's previous win, the federal appeals court ordered Judge Sullivan to rule in favor of Pettibone.
The court found WMG's agreement with Madonna's songwriter was "pock-marked with ambiguity."  In fact, the agreement actually suggests each party would pay for their own legal fees.
"[T]o the extent Warner urges that it intended to bury…a highly unorthodox fee-shifting provision that is astonishing in its breadth, the contractual language undoubtedly 'fails to disclose its purpose.'"
Thus, WMG had no right to withhold Pettibone's royalties.
With Warner's legal fees nearing $1 million, the federal appeals court ruled Pettibone shouldn't have to pay the price.
"Warner would have us read the Agreement to shift attorneys' fees of this magnitude to individual songwriters for any and all infringement claims brought against them, regardless of merit or frivolousness.

"Because the Agreement's language does not come close to unambiguously requiring such an extraordinary result, we hold that Warner cannot enforce [the Agreement] against Pettibone."
In a statement to Digital Music News, Richard Busch, Pettibone's lawyer, hailed the ruling.
"I am thrilled for Shep.  Warner literally wanted to apply the indemnification provision of their contract, even though Shep breached no warranty and we defeated the underlying claim of infringement.

"They have just kept his royalties that he relies on for years.  This is a truly sweet victory, and will hopefully prevent others from trying to pull the same nonsense in the future."
You can view the summary order below.
---
Featured image by Rodrigo Campos Cardoso (YouTube screengrab).