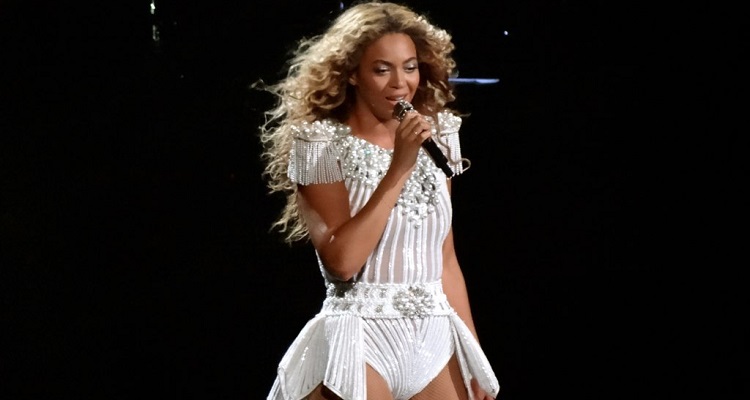 Three years ago today, Beyoncé released her critically-acclaimed album, Lemonade, exclusively on Jay-Z's streaming music platform, TIDAL.
The female singer didn't make the same mistake as Kanye West.
On social media, West vowed never to release his album, The Life of Pablo, on any other music service.  A single Twitter post eventually forced the rapper and TIDAL to quietly settle a potentially costly lawsuit earlier this year.  Jay-Z's music service currently remains under criminal investigation for knowingly inflating Lemonade and The Life of Pablo streams for higher royalty payouts.
According to sources, and unlike West, Beyoncé hadn't claimed her album would remain a TIDAL-exclusive.
Through the album's exclusivity on TIDAL, Beyoncé reportedly helped the platform gain more subscribers, sacrificing streaming revenue from other services.
Now, the singer has made the album available on all major streaming platforms.
Welcoming Lemonade to Apple Music and Spotify.
The album's release on major streaming platforms follows other recent moves by the singer.
Six days ago, Netflix unexpectedly released a Beyoncé documentary dubbed Homecoming.  The documentary coincided with an unexpected live album release.
The Homecoming documentary — and its 40-song accompanying live album — center around Beyoncé's performance at last year's Coachella festival.  This includes rehearsal footage and other previously-unseen backstage moments.
In addition to both releases, the singer has also signed a three-part deal to produce multiple projects with Netflix.  That mega-deal is rumored to be worth a cool $60 million.
The video streamer had apparently outbid HBO to secure the rights to Beyoncé's documentary.  Netflix's previous experience with music-related content includes Gaga: Five Feet Two and Fyre: The Greatest Party That Never Happened.
The release of Lemonade on major music streaming platforms includes an original demo version of 'Sorry.'  The 13-track album features appearances by Jack White, Kendrick Lamar, The Weeknd, and James Blake.
In addition to her current projects, Beyoncé will voice Nala in Disney's upcoming live remake of The Lion King.
---
Featured image by Nat Ch Villa (CC by 2.0).