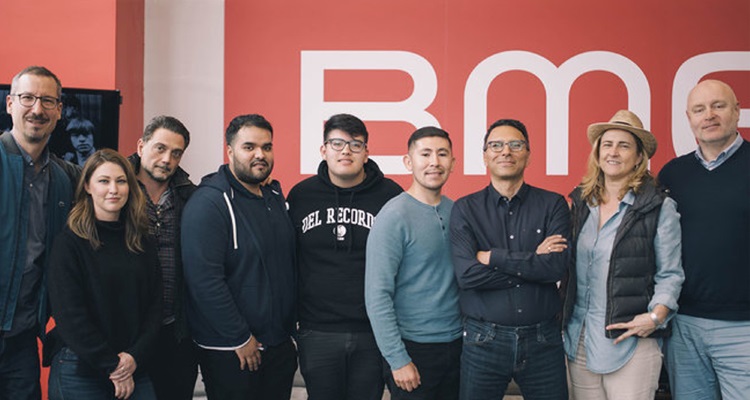 BMG has announced a new long-term global partnership with DEL Records, an indie label focused on regional Mexican music.
The newly-inked deal will see BMG becoming the exclusive worldwide publishing administrator for DEL's multiple publishing entities. Those entities include DEL Melodies, DEL World Songs, and DEL New Music. BMG has been the publishing administrator of the DEL catalog since 2016.
DEL is specialized in regional Mexican music, which is of course popular in Mexico but also resonates with a massive US-based population.  Indeed, the homegrown catalog resonates with anyone tied to Mexico's musical heritage, though DEL is aiming to broaden the appeal to non-Mexican audiences as well.
Just recently, BMG reported annual revenue gains of 7.5% to €545 million ($613 million) in 2018.  That compares favorably €507 million ($571 million) last year, with markets like the US, UK, and Germany driving the expansion.
DEL president Luca Scalisi said that DEL Records looks forward to the renewed partnership.  "This deal speaks to the great history we have had together on that front, as well as the optimism we have about continuing to lead in our genre, further expand the business model and create new opportunities with partners like BMG," Scalisi said.
The Los Angeles-based DEL Records was founded in 2008.  It is one of the best-known labels behind several popular Mexican-American artists. Gerardo Ortíz, Luis Coronel, Ulices Chaidez y Sus Plebes, and Regulo Caro are all represented by DEL.
Thomas Scherer, EVP of repertoire and marketing for DEL, is one of many execs pointing to continued growth in Latin music's influence.  "Latin music has always been a global influence on the creative music community and now serves as an inspiration for the global entertainment industry at-large," Scherer said.