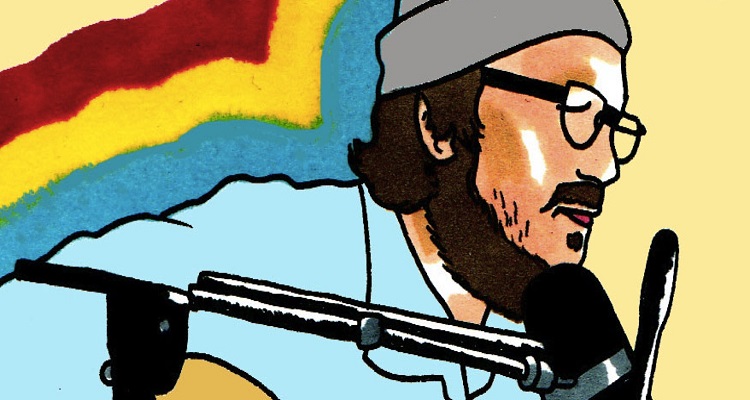 No, the NoiseTrade purchase doesn't mean artists will finally get their money from PledgeMusic.
You know the story by now.
Last year, British crowdfunding platform PledgeMusic withheld payments to artists and bands.
Blaming a 'transition in payment platforms,' the company continues owing artists hundreds of thousands of dollars – likely much, much more.
Last summer, PledgeMusic promised to finally turn things around and get musicians paid within 90 days.
That didn't happen.
Bringing back co-founder Benji Rogers to help, the company released the same statement, reiterating the exact same empty promise.
"It's our expectation that payments will be brought current within the next 90 days."
With the 90 days having come and gone, the British crowdfunding platform has remained unnervingly silent.
In an effort to save face, Rogers said the company has explored possible 'partnerships and acquisitions.'  It hasn't provided proof about any possible talks, however.  The company has also yet to pay artists and fans the money it owes.
Then, two months ago, PledgeMusic confirmed it would no longer accept contributions to active and pre-sale campaigns.
No word on the money, though.
Refusing to comment on the whereabouts of the cash, the crowdfunding platform said it simply remains bound to "commercial sensitivities."  It won't reveal any details about possible acquisitions, hinting that the company likely made the news up.
Keep in mind the British Musicians Union has hinted at possible legal action against the beleaguered crowdfunding platform and its executives.
Now, one popular magazine has purchased a key platform from PledgeMusic.
No, a desperate acquisition won't help turn things around.
In a blog post, Paste Media Group has confirmed the acquisition of PledgeMusic's music and book discovery platform, Noisetrade.com.
Financial terms of the acquisition remain undisclosed, but it's likely that the amount won't help PledgeMusic pay musicians.
NoiseTrade allows users to download and stream hundreds of thousands of songs and books.  The discovery platform also allows musicians and authors to connect with followers via e-mail.  The service remains completely free for both fans and artists.
PledgeMusic had first purchased the discovery platform in 2016 as a way to extend its direct-to-fan tool offerings.
Speaking about the acquisition, Paste Media Group explains,
"We recently combined forces with Daytrotter to become the largest collection of live music performances on the internet, and we'll be adding that library to NoiseTrade in the coming weeks, offering thousands of sessions to NoiseTrade's already abundant offering.  Our goal is to continue the good work begun by our friends Derek Webb, Joe Kirk, and their co-founders over a decade ago."
On Facebook, NoiseTrade ecstatically proclaimed,
"NoiseTrade has officially joined the Paste Magazine family!  We'll continue to bring you the best music and books content, including exclusive performances from the Paste Music and Daytrotter studios, along with interviews, reviews and more.  The goal to connect artists and fans won't change; we'll just be doing it a whole lot more!"
To celebrate the purchase, Paste has offered free downloads of several Daytrotter sessions.  These include exclusive recording sessions from Bon Iver, The Avett Brothers, Lizzo, Mumford & Sons (and Friends), Wilco, Alabama Shakes, Gary Clark Jr., Haim, The National, Tunde Olaniran, Brandi Carlile, and Kamasi Washington.
Still no word, however, on when PledgeMusic will finally hand over the cash it owes indie artists.
---
Featured image by NoiseTrade.