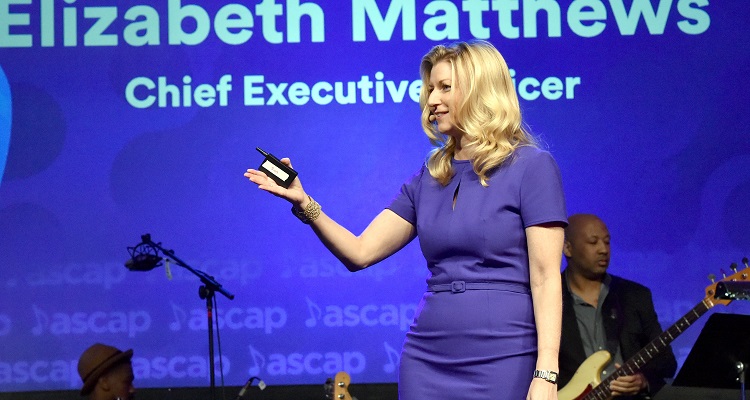 The American Society of Composers, Authors, and Publishers (ASCAP) announced that annual collections from 2018 exceeded $1.227 billion.
ASCAP saw a 7.26% increase in performance rights collections, up from $1.144 billion in 2017. The PRO notes that total distribution to members and publishers have topped $1 billion for the second year in a row.
Looking into the breakdown of numbers behind that $1.227 billion figure, $906 million came from domestic receipts. That's a 7.09% increase over 2017, which saw $846 million from US-based collections.  Foreign receipts for 2018 totaled $321 million, which is a 7.1% increase over $298 million collected in 2017.
ASCAP has traditionally been focused on in-venue royalties from businesses like restaurants, malls, and stadiums.  But a surge in streaming is also boosting performance royalties, thanks to an expansion in the conventional definition of what constitutes a 'public performance'.  That's also helping to boost collections by rival BMI, while also stimulating competition in the space.
ASCAP Artist & Publisher Distribution Breakdown
$1.109B paid to artists, authors, and publishers

$814M of that number paid out in domestic distributions
$295M of that number paid out in foreign distributions
Domestic distribution payments increased by $91 million in 2018, up 12.6% compared to the previous year. Foreign distributions saw a more modest 3.87% growth of $11 million over the prior year.
ASCAP CEO Elizabeth Matthews says the PRO owes its success "to the popularity of the ASCAP music repertory, which is beloved and enjoyed by listeners around the world on every platform."
ASCAP says it has also improved a number of member services, including new interactive features that allow members to visualize earnings.  The PRO also overhauled the new member enrollment experience, making it easier to get accounts up and running.
ASCAP also launched a new downloadable Mobile Pass that allows members to share information with collaborators and register songs.
ASCAP reveals its financials every year alongside the ASCAP Create Music Expo.
The Los Angeles-based event is kicking off this Thursday.