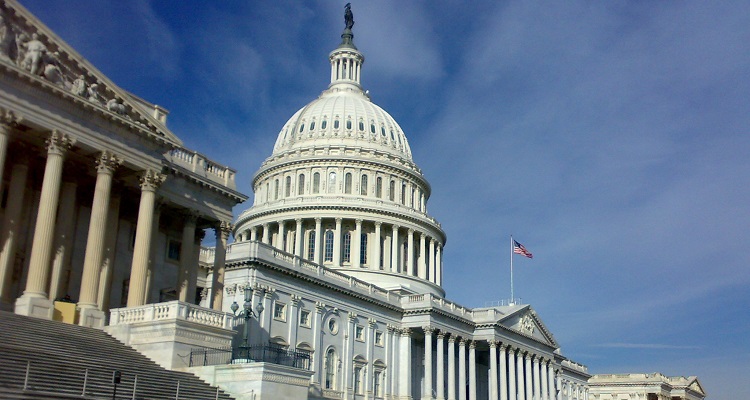 Lawmakers in Congress have introduced a new bill meant to help copyright owners.
Dubbed the 'Copyright Enforcement in Small-Claims Enforcement,' or the 'Case Act,' the proposed legislation aims to set up the Copyrights Enforcement Board.
If passed, the bipartisan bill would allow the new board to fast-track small claims for copyright owners seeking damages of up to $30,000.  The Copyrights Enforcement Board would also lower the barrier for copyright holders, especially those with limited resources.  Three judges would hear the cases from across the country.
Introduced by Representatives Hakeem Jeffries (D-NY) and Doug Collins (R-GA) in House of Representatives, the Copyrights Enforcement Board would exist within the Copyright Office.
Welcoming the bill's introduction, Copyright Alliance CEO Keith Kupferschmid said,
"The CASE Act is a legislative priority for hundreds of thousands of photographers, illustrators, graphic artists, songwriters, and authors, as well as a new generation of creators including bloggers and YouTubers across the country."
He also added that currently, they have rights but lack remedies.
"The Case Act will go a long way to restoring their faith in the copyright system."
Tom Kennedy, Executive Director of the American Society of Media Photographers (ASMP), said the Case Act would correct "historic inequity" in current copyright law.
"Under this legislation, these artists will have a viable alternative to the often prohibitively expensive federal court system, and their creative efforts will be appropriately protected so that they're incentivized to continue producing works that change how people see their world."
Yet, not everyone agrees with the proposed legislation.
According to Public Knowledge and the Electronic Frontier Foundation, both digital rights groups, the bill would make it easier for copyright trolls to file claims against alleged infringers.
Outright slamming the bipartisan bill, Public Knowledge wrote,
"This system, as drafted, is both flatly untenable and unlikely to solve the problems it claims to address."
Yet, the Case Act includes a clause meant to protect defendants against copyright trolls.  As participation in the small claims board would remain completely voluntary, defendants have the option to opt out of proceedings within 60 days and resolve the matter in a federal courtroom.  This would theoretically deter trolls from filing fraudulent small claims.
Speaking about the bill, Jeffries said,
"Copyright enforcement is essential to ensure that these artists, writers, musicians, and other creators are able to commercialize their creative work in order to earn a livelihood.

"The Case Act will enable creators to enforce copyright-protected content in a fair, timely and affordable manner."
Senators John Kennedy (R-LA), Thom Tillis (R-NC), Dick Durbin (D-IL), and Mazie Hirono (D-HI) also introduced the same bill in the Senate.
Adding that the Case Act would help content creators and copyright owners, Kennedy stated,
"Creative ideas are your property, whether you're a photographer or an independent movie director.  It shouldn't cost you a fortune to protect your creativity from copyright infringement."
---
Featured image by Bjoertvedt (CC by 3.0).