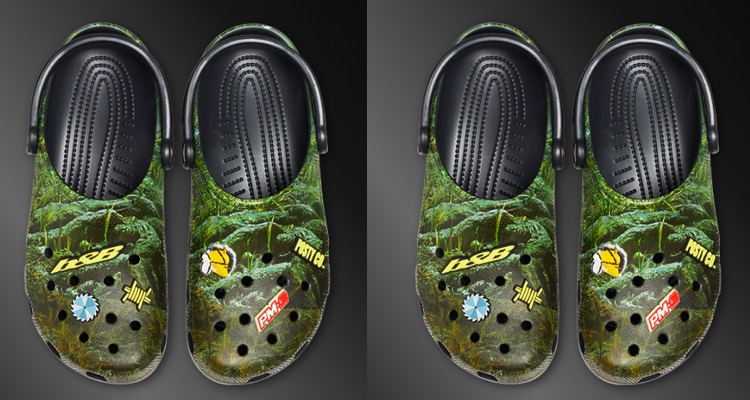 Crocs' differentiated look has resulted in some healthy revenues.
For the fiscal year 2017, revenues topped $1.023 billion, and the company has managed to sell upward of 300 million pairs of Crocs shoes since 2002.
They've also received a recent jolt in popularity, thanks to the adoption of Crocs by Post Malone.
Austin Post, the real name of the Texas-born-and-bred rap star, has been spotted countless times wearing Crocs over the past few years.  Now, with a custom-branded deal in full swing, those sightings are pretty commonplace.
Just yesterday, Post announced on Instagram that he, in conjunction with Crocs, would be releasing a line of Crocs that would be exclusively sold in Australia.
This most recent collaboration with the Colorado-based shoe manufacturer marks the third time that the two brands have joined forces.
The exclusive line of Crocs will be sold beginning Thursday (May 9th) at 10 am Australian Eastern Standard Time, or 8 pm New York time.
The shoes will initially be sold via a link that can be found in the bio of Post Malone's Instagram page, which can be found at @postmalone.  The shoes will also be sold at Culture Kings in Sydney, Australia.
The rapper also stated that quantities for the collaboration shoe would be limited.
Crocs Australia initially posted something from its Instagram account, @crocsaustralia, which hinted at the upcoming release of Postie footwear.
Crocs is best known for its distinctive clogs and sandals.  But it also produces boots, sandals, accessories, and various types of clothing.  Founded in 2002, Crocs has never been the most cool or in-vogue company — but their differentiated footwear has remained unmistakeable — and highly profitable.