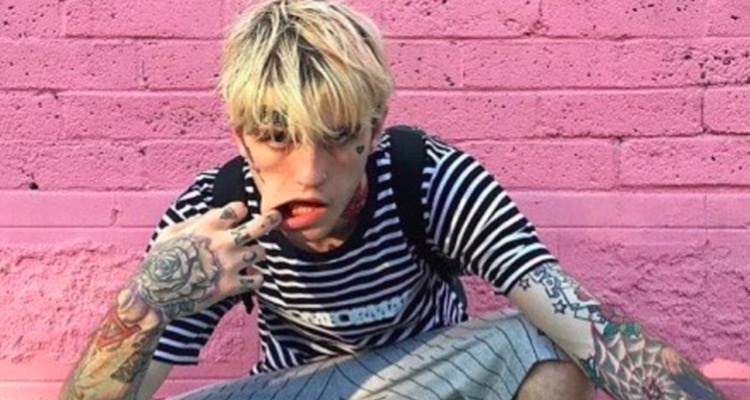 Content studio Gunpowder & Sky has acquired the global rights to the documentary film detailing the life of the late rapper, Lil Peep.
Everybody's Everything premiered last March at SXSW in Austin to industry acclaim.  The documentary is set to make its international debut under Gunpowder & Sky next week at the Cannes International Film Festival.
The movie follows the life and meteoric rise of Lil Peep, an extremely tragic and influential artist.  The film was directed by Sebastian Jones and Ramez Silyan. Everybody's Everything is produced by Benjamin Soley from First Access Entertainment.
The production team includes Lil Peep's mother Liza Womack, business partner Sarah Stennett, and Terrence Malick.
Born as Gustav Åhr, the American rapper died at the young age of 21 from an accidental overdose, causing ripples in the music industry. Lil Peep's untimely death came as he was making huge strides for his name and unique brand of rap music.
The rapper died from a powerful cocktail of drugs, including fentanyl-laced Xanax, cocaine, mushrooms, and concentrated THC.
Lil Peep's 'SoundCloud rap' was infused with emo and pop-punk elements.  His first mixtape "Lil Peep Part One," came in 2015 and garnered over 4,000 plays during its initial week of release.  The 2016 release of Hellboy catapulted Lil Peep onto the rap scene and resulted in his inaugural solo tour.
Lil Peep's second album, Come Over When You're Sober, Pt. 2, was posthumously released in 2018. Rolling Stone magazine lauded the album as being "a monument to his untapped potential."
Everybody's Everything features a myriad of previously unseen footage, including interviews with friends and family closest to Lil Peep.  The film has been praised for its ability to explore what motivated Lil Peep to incorporate emo and punk into traditional rap.