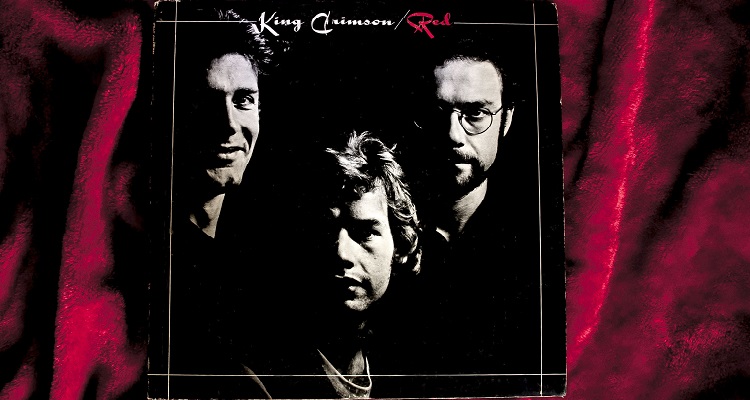 1960s English prog-rock group King Crimson is moving its entire catalog to online streaming music platforms — and making Spotify wait.
The progressive band has made all 13 studio LPs – from 1969's In the Court of the Crimson King to 2003's The Power to Believe – available on Apple Music.
King Crimson will make its albums available for streaming on Spotify next month.
For over ten years, and like most classic rock bands, the English group hadn't made their works available on streaming platforms.  After years of holding out, Led Zeppelin made their music available for streaming six years ago.  The Beatles' catalog wasn't made available until two years later.  Others, like The Who and The Rolling Stones, have also licensed streaming platforms.
The issue for most artists remains poor royalty rates.  In our ongoing royalty charts, Napster was among the best with average payouts of $0.019 per stream.  Apple Music pays around $0.00495 per song.  Spotify, which continues to lose favor among songwriters and publishers, remains slightly ahead of Pandora and YouTube Music at $0.00311.
Speaking about the group's decision to upload their works on streaming platforms, King Crimson's DGM label denied that declining physical sales served as a motivator.  In fact, DGM said CD and record sales of the band's hit albums continue to rise.
Slamming paltry royalty payouts, King Crimson manager David Singleton explained that streaming will provide more exposure for the group's iconic works.
"If a small-to-moderate artist records an album and sells perhaps 10,000 CDs, this is quite sufficient to fund a moderate recording budget.  If, however, those same sales move onto streaming, and you now only have 10,000 streams, there is no comparable income."
He previously mentioned the group had long held out on digital.
"The reason we've been slow on Spotify is that, unlike apparently the whole of the rest of the industry that's been telling us that physical is dead, we've had rising physical sales for probably the last 10 years.  But that argument was valid for a while, and it isn't anymore."
Singleton added streaming now serves as a promotional strategy to direct fans to DGM's website as well as attract new ones around the world.  The move comes as King Crimson celebrates the 50th anniversary of its first release, In the Court of the Crimson King.  To commemorate the event, DGM will sell two deluxe CD box sets.  The group will also launch an international tour.
Speaking about the genre's following in Asia, Mangala Bhattacharjee, an analyst at Research on Global Markets, a market intelligence company, explained,
"Classic rock has a significant following in the Asia region, which is often ignored during tours.  Moving to streaming services not only gives bands exposure in newer markets, but also the opportunity to grow their business through online sales and subscriptions."
---
Featured image by Kenneth Hagemeyer (CC by 2.0).