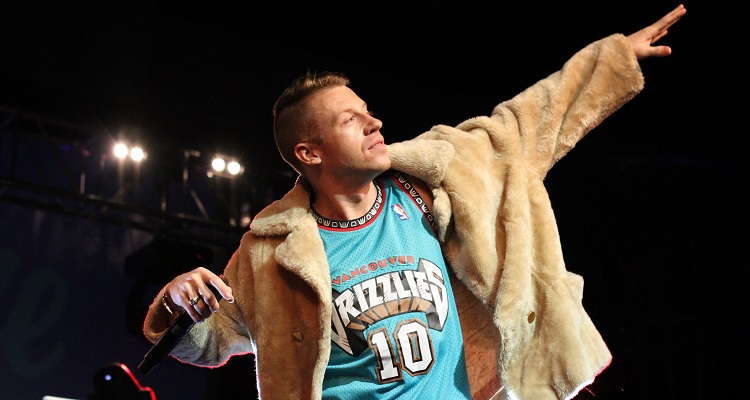 Last May, New Orleans jazz musician Paul Batiste sued hip-hop duo Macklemore and Ryan Lewis for allegedly copying his works.
Batiste claimed that Macklemore (real name Benjamin Hammond Haggerty) and Lewis sampled his works on the duo's biggest songs – 'Thrift Shop,' 'Can't Hold Us,' 'Need to Know,' 'Same Love,' and 'Neon Cathedral.'
Batiste has served as a member of The Batiste Band, a New Orleans jazz band founded in 1976.  He composed the 11 original 'infringed' songs – 'Hip Jazz,' 'Kids,' 'Starlite Part 1,' World of Blues,' 'Love Horizon,' 'Tone Palette,' 'My Bad,' 'Salsa Elise (Fur Elise),' 'Drowning in My Blues,' 'Sportsman's Paradise,' and 'Move That Body.'
Batiste filed the copyright infringement lawsuit in the United States District Court for the Eastern District of Louisiana.
Last month, a federal judge ruled in favor of Haggerty and Lewis.  Batiste had failed to produce sufficient evidence proving that the hip-hop duo's songs showed a "striking similarity" to his own works.  He also failed to show that Haggerty and Lewis "factually copied" elements of his songs.
Initially, the Louisiana court denied Macklemore's request to dismiss the lawsuit.  However, after the hip-hop duo submitted reports from three musicology experts – Brian Seeger, Lawrence Ferrara, and Paul Geluso – the court sided with Haggerty and Lewis.
Batiste had also produced a report from alleged 'musicology expert' Archie Milton.  The hip-hop duo told the court that the New Orleans jazz musician had ghostwritten the document.
In his ruling, U.S. District Court Judge Martin L.C. Feldman wrote,
"After performing a listening comparison of each of Mr. Batiste's songs and the work that allegedly infringes it, and aided by the guidance of the defendants' expert musicologists, the court finds that the plaintiff has failed to demonstrate 'striking similarity' or any instances of sampling."
Now, Macklemore and Lewis have demanded payment over Batiste's failed lawsuit.
Filed in the same Louisiana court, Haggerty and Lewis have asked for $149,358 in attorneys' fees and costs.
The duo wrote,
"Defendants are seeking only a fraction of the fees and expenses they incurred and submit that such relief is warranted because plaintiff's claims were objectively baseless and unreasonable from the outset, and both plaintiff and his counsel engaged in egregious misconduct."
Haggerty and Lewis cited the weakness of Batiste's case as well as his attorneys' poor behavior, who submitted the "fraudulent expert report."
"Notwithstanding [the earlier judge]'s admonishment, plaintiff and his counsel proceeded with this meritless litigation.

"An award of attorneys' fees would beneficially deter, rather than excessively chill, future lawsuits."
---
Featured image by San Francisco Foghorn (CC by 2.0).