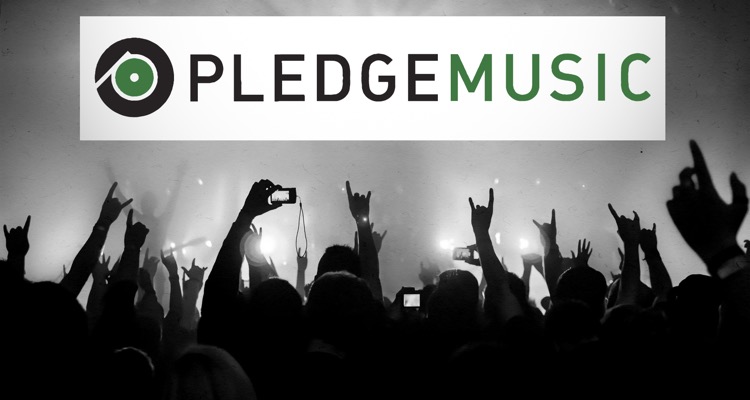 The company's board had previously remained silent during PledgeMusic's slide into bankruptcy.
Now, that's changing as the company faces potentially serious investigations for financial fraud, embezzlement, and other criminal activities.
On the PledgeMusic site, a giant pop-up message from the board now appears.
To the Artists and Fans of PledgeMusic.

As many of you know, PledgeMusic suspended operations a number of months ago. The company continues to work with outside counsel on the most appropriate next steps, and we will update you with those specifics as we get more information.

For you artists, we have prepared a link for you to download your data from the platform here. Click "Download All"

(Please note that due to volume these might be slower than usual to process.)

For you Pledgers, you can download your past releases archive from here.

PledgeMusic Board
Ultimately, it was Benji Rogers, an original cofounder who tried to resuscitate the company, who announced the company's bankruptcy.  Rogers' initial post promised that artists would be paid back as part of the proceedings, though that section was quickly deleted from the update.
We're guessing that the 'outside counsel' referenced above nixed that section of the post.  Rogers posted the bad news on May 8th.
Since that point, a raft of information has leaked about the company.
One source, who claimed to be an ex-employee, told Digital Music News that the crowdfunding company didn't even maintain a proper escrow account for funds.  Additionally, employees were allegedly ordered to lie to artists about their funds, even though the company knew they'd never be paid.
It's now estimated that more than a million dollars in funds were never paid to artists — and never refunded to donors.  Sadly, the result is that many artists who trusted the platform were left high-and-dry, oftentimes fronting money to finish productions while waiting for PledgeMusic funds to arrive.
The ex-employee was careful not to blame Benji Rogers for the meltdown.  Instead, he/she solidly pinned the blame on ex-executives like former CEO Dominic Pandiscia and former President Scott Graves.  Both declined to comment, though Graves did note that he never served as CFO, as originally claimed.
But Graves was a 'Supervisory Board' member, at least until the company went under.  In the past few days, Graves has erased his position with the board from his LinkedIn profile.
At this stage, it's difficult to determine who's to blame, however.  A separate source to DMN has claimed that board members routinely promised that funding was arriving, even though it never materialized.  The empty promises ultimately encouraged staffers to continue making promises of upcoming payments to artists — payments that ultimately never arrived.
According to the source, Pandiscia and staffers were routinely left in the dark by the board, and led to believe that financing would ease the payout issues.
Here's the board's announcement, which appears to have surfaced on pledgemusic.com site over the weekend.