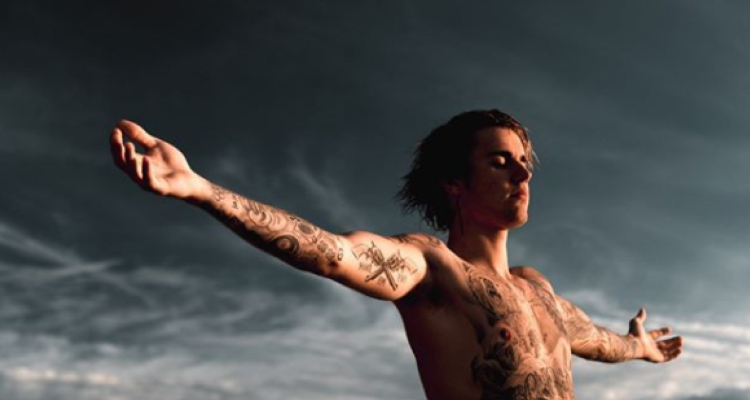 Mega pop star Justin Bieber has teamed up with Unilever-owned Schmidt's Naturals to introduce a new deodorant scent.
The Bieber-created scent is called Here + Now and was revealed by the singer on his Instagram. He posted a shirtless photo of himself captioned with, "ready for Here + Now… new collab coming this fall."
Bieber appears to have been involved in the conception of the product, collaborating with Schmidt's on the name, packaging, and scent.  The plant-based product will launch in Fall of this year, though no specific details have been shared.
Bieber announced back in March that he would be taking a hiatus from the world of music. Instead, he said he would focus on his recent marriage to Hailey Baldwin and his mental health.
Despite that announcement, Bieber released a new song with Ed Sheeran earlier this month called 'I Don't Care.' He also collaborated with DJ Khaled on his song, 'No Brainer.'
Both Bieber and Baldwin have been working on their independent fashion lines, too. Bieber's contemporary fashion label, Drew House, launched early this year. The line consists of beige and corduroy pieces and graphic T-shirts and sweaters that feature the brand's smiley face logo. The first pop-up shop for the brand was hosted in March in Hong Kong.
Bieber is no stranger to the fashion world, as he first made his debut as a Calvin Klein underwear spokes model in 2015 and 2016.  Hailey Baldwin is also focusing on her fashion line, called Bieber Beauty. She recently filed for a trademark for the line in April, revealing the line will focus on beauty and cosmetic products."
As for the deodorant, Schmidt's may have plucked the perfect celebrity teammate to spread its plant-based all-natural concept.  The tie-up obviously carries pitfalls, though the undoubtedly high-priced alliance could also give Schmidt's a strong position on well-entrenched deodorant brands.