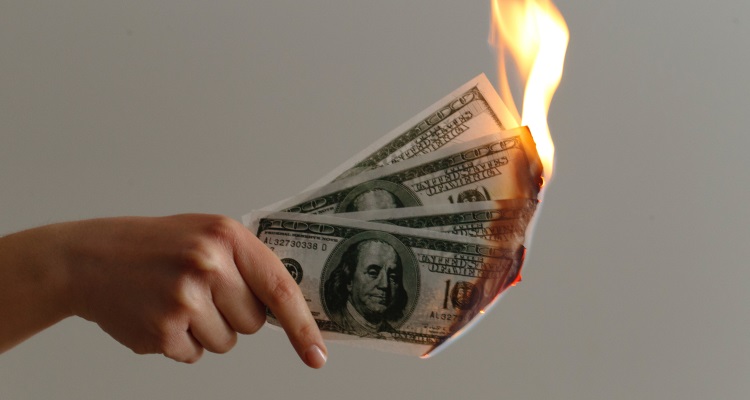 The global crowdfunding market is set to decline by 17% over the next three years, according to the recent projections.
An in-depth market analysis now asserts that the crowdfunding model is in serious decline.  But maybe that was obvious.
Evidence of that decline can clearly be seen at Indiegogo, where CEO David Mandelbrot recently stepped down. Mandelbrot cited personal reasons in his farewell LinkedIn post, but employees have confirmed layoffs as well.
Indiegogo is a second-string crowdfunding site compared to Kickstarter, but both platforms are struggling.
A report from 2017 indicates that most genres on Kickstarter are in decline in terms of funding collected. In fact, the only categories on Kickstarter that have seen a net positive in funding gains since 2017 include the Art, Games, Photography, and Publishing categories.
Music was down -7%.
The games category was by far the largest growth sector on Kickstarter, but that appears to be tabletop games rather than video games.
Overall, Kickstarter sports an average 37% success rate for projects funded on its site. Music has seen a constant decline over the past five years on the platform.
The number of music projects that achieved funding on Kickstarter in 2012 was approximately 5,000. That number was down to just 2,2000 funded projects in 2017.
The decline of music crowdfunding projects may be getting fueled by the PledgeMusic fiasco.
PledgeMusic currently owes multiple artists and bands hundreds of thousands of dollars in back pay. The issue had gotten so egregious that the British Musician's Union urged its members to avoid PledgeMusic at all costs — just months before the company went bankrupt.
Now that the company is bankrupt, it's unclear whether any of those funds will be unlocked.
But maybe PledgeMusic's bigger problem is the crowdfunding industry itself.  Rife with scams and growing disinterest, perhaps PledgeMusic simply didn't have a chance in a declining sector.
PayPal saw the writing on the wall concerning crowdfunding back in 2016. The online payment processor announced that it had revoked buyer protection for crowdfunding sites due to the higher number of failed projects.