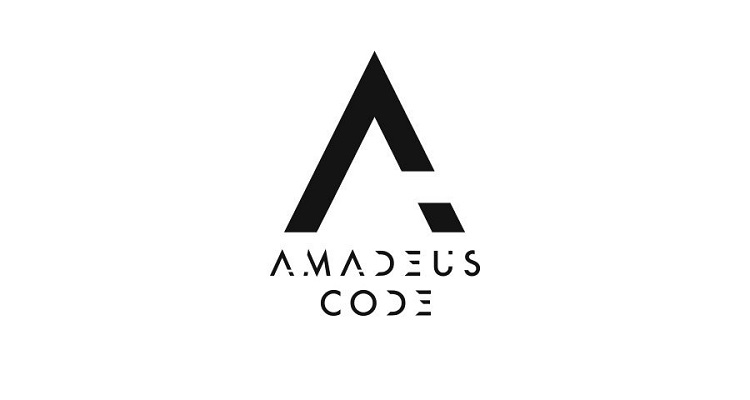 According to a new study set to go live tomorrow, music fans and consumers can't distinguish between music created by artificial intelligence and music created by humans.
In the testing, panelists presented with music composed by AI versus stock music across 10 'diverse' videos couldn't tell any discernible difference.
Two firms, which conducted the study (and whose names I can't yet mention due to an embargo), claimed that over a fourth of respondents also claimed that they would have a more "positive brand perception" if they knew the music in an ad was composed by AI.  This, alleged the firms, signals the future of music-making and content creation.
The embargoed study's methods, along with the dubious conclusions, seem highly improbable.  Yet, seemingly preparing for that new 'future,' Amadeus Code has confirmed a new funding milestone.
The artificial intelligence music creation platform has received $1.8 million to support the development of its music generation software.  VC firm World Innovation Lab (WiL) led the Series A fundraising round.
Amadeus Code, geared toward songwriters, can now create chord changes, bass lines, and beats based on user preferences as well as a library of tracks.  Users can also discover chord progressions and create entire songs or song sections.
Following the funding round, WiL's Co-founder and General Partner, Masataka Matsumoto, will join Amadeus Code's Board of Directors.
As part of the funding, WiL and Matsumoto will also offer guidance as the platform's team expands its products and offerings.
Speaking about the VC firm's investment, Matsumoto said,
"Recently, AI technology has been adopted in various fields, and like the Amadeus Code, the music industry is no exception.

"I think that I want to support them trying to challenge the global market from the time of foundation, making use of our global knowledge and the network of Japan-US."
Welcoming the support and "insight" of World Innovation Lab, Taishi Fukuyama, cofounder and CEO of Amadeus Code, added,
"We're thrilled to find others in the tech world as excited by the prospects of AI in music and creativity as we are."
According to the platform, they'll unveil new features later on this year.
---
Featured image by Amadeus Code.