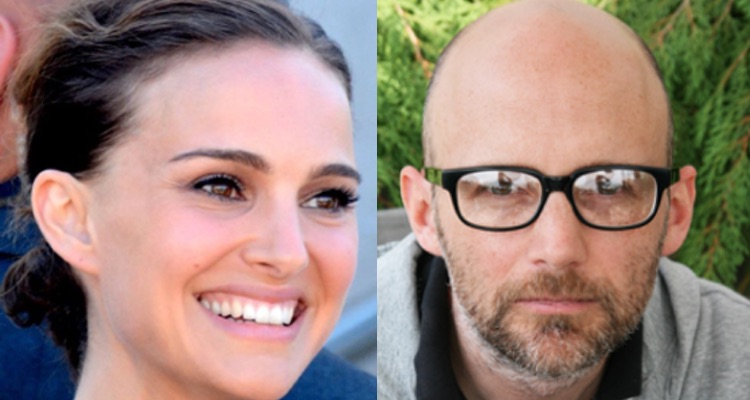 Moby has officially canceled all of his scheduled public appearances, based on the fallout from the release of his new book.
The memoir states that the DJ once dated Academy Award-winning actress Natalie Portman.  Moby, in the recently published Then It Fell Apart, describes how he dated the actress at a time when he was 33 years old and she was 20.
But Portman issued a statement in response, in which she strongly denied the claim.
Portman went on to say that she was actually only 18 when she met Moby, and that she had just recently graduated high school.  She categorized their relationship as being "a much older man being creepy with me."  She further said that the relationship was "very short."
The notice of the cancellations appeared on Moby.com.
The site states that Moby's fans can receive refunds for any tickets they bought, at the locations that they bought them.  It also stated that Moby will offer free signed bookplates to anyone who previously purchased a ticket.
Moby had planned a 3-country book tour to coincide with the release of his memoir.  The canceled dates are all in the United Kingdom and Ireland and include:
Hay-on-Wye (June 1)
London (June 3)
Manchester (June 5)
Dublin (June 6)
In a passage from Then It Fell Apart, Moby wrote that he met Natalie Portman while she was attending Harvard, and that more than once they kissed there under "centuries-old oak trees."  But Portman insists that they actually met after a show in Austin, Texas, and that they only "hung out" a couple of times.
Moby's claims were soon complemented by a photo of the pair, with Portman appearing gleeful and relaxed in the pic.  In the shot, Portman is smiling broadly while a shirtless Moby embraces her.  That suggests something more serious than a few hangouts with a 'creepy' guy, though Portman may feel that cavorting with Moby tarnishes her carefully-curated self-image.
The photo was supplied by Moby himself to validate his claim.
In response to Portman's statement, Moby has twice publicly apologized to her.  But his apologies have been limited to his behavior toward her when they first met.  He also apologized for publishing details about their alleged relationship without notifying her beforehand.
Moby still insists that the depiction of their relationship as described in the book was accurate.  The disclosure has prompted outrage among many, while others have questioned whether Moby owes anyone an apology at all.