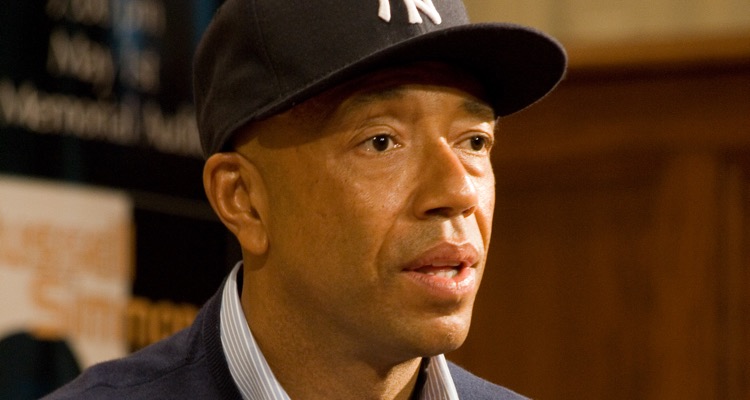 Having fled the U.S. over allegations of sexual misconduct, Russell Simmons quickly sold multiple assets last summer – including his home in West Hollywood.
Not exactly a picture of innocence, is it?
He currently lives in Indonesia.
For over a year, the Def Jam cofounder and hip-hop mogul has remained the subject of multiple sexual assault allegations from different women.
In a recently-revealed sworn declaration under penalty of perjury, Simmons attempted to clear his name last month.
"I am horrified at the false allegations made against me in the Complaint.  I do not know and I have never heard of Plaintiff.  Her allegation that I committed sexual battery and threatened to rape her son is absurd, shameful, and untrue.  I have never had non-consensual sex with Plaintiff or anyone else."
The declaration came to light once Simmons successfully petitioned a judge to hold a summary judgment hearing on August 15th.  The hearing will now take place six months earlier than expected.
Last year, a female hip-hop concertgoer – dubbed 'Jane Doe' to protect her identity – filed a lawsuit against the once-influential mogul.  At a rap concert, Simmons allegedly invited the woman and her son backstage.  Then, after the pair attended an afterparty, he invited her to his hotel room.  Simmons had apparently forgotten something.  Once there, Simmons allegedly threatened her, violently threw her on the bed, and raped her.
The $10 million lawsuit eventually revealed the date of the rape – 1988, during the height of the hip-hop mogul's fame.
Filing a motion for summary judgment in his favor, Simmons called Jane Doe's story a "false and salacious fiction… nothing more than a calculated scheme by Plaintiff to tell a lie so big and so scandalous that it would attract news coverage (as it has) in the hopes that Mr. Simmons would pay her money to make it disappear (as he has not, and will not)."
Keep in mind that if all of the allegations from the different women are false, then, Simmons had little reason to 'liquidate' his assets in the U.S.
Another explanation, however, is that Simmons was merely fleeing a toxic environment, one that made it impossible to function in America.
Simmons' summary judgment memo claims that Jane Doe can't make sexual battery claims.  The statute of limitations has already passed in California.
Lambasting the unidentified woman, Simmons' attorneys also filed paperwork demonstrating she once filed for bankruptcy.  She had also pled guilty to prostitution charges.
Simmons' attorney, Patricia Glaser, wrote,
"In short, Plaintiff has no corroboration or credibility in what we believe to be an effort to publicly extort Mr. Simmons."
Stating the now-disgraced hip-hop mogul hasn't actually denied raping Jane Doe, the woman's attorney, Douglas Mastroianni, fired back.
"[Simmons] seeks both legal protection for the rape he doesn't deny and to collect nearly $40,000 from the plaintiff.

"In fact, there is no evidence in the record of when defendant raped the plaintiff.  The reason for this obvious: Defendant would have to submit a declaration stating when he met plaintiff, thus, admitting that they had met.  He would then be expected to deny that he sexually assaulted plaintiff which would subject him to perjury charges and probably could not be ethically submitted by his lawyer to the court."
Mastroianni claimed that if Simmons was actually innocent, he should have filed a motion for summary judgment, which the mogul quickly did.  He took the bait, which could ultimately lead to a disastrous loss for the mogul in court.
Slamming the mogul's decision to move to Indonesia, a country without an extradition treaty with the U.S., Mastroianni added that Simmons fled as an "apparent attempt to protect himself from arrest and criminal prosecution."
---