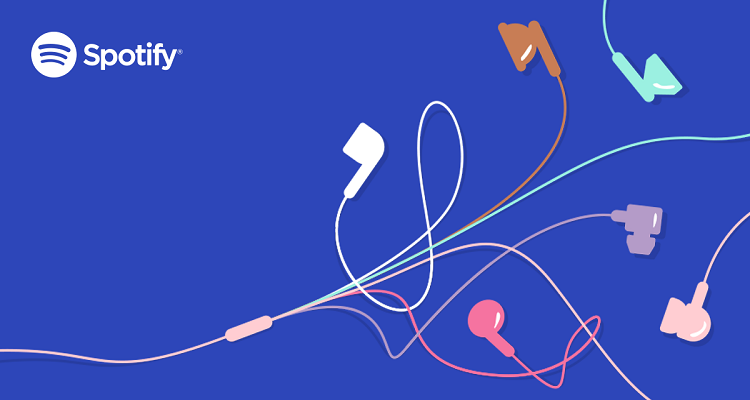 Taking its popular Connect to the next level, Spotify is reportedly preparing to unveil a brand-new social feature.
Well-known data miner Jane Manchun Wong, who previously uncovered multiple now-revealed Facebook and Instagram features, made a new discovery.
The music streaming giant has started work on Social Listening.  This will allow friends to control music together with their own devices.  Wong came across the new feature hidden in Spotify's latest Android app code.
To get started with the new feature, Spotify will first provide users with a unique code in the settings menu.  Then, after manually scanning your friend's codes under the 'Connect with Friends' option, you'll have the ability to control their music.  Though the feature remains in testing, users may also receive a personalized link instead.
Wong explains,
"Spotify is working on Social Listening, letting friends to control music together with their own devices.

"Scan Spotify Code or open link for it to begin.

"For example, I'm listening Spotify right now. Feel free to introduce me new music: https://open.spotify.com/…"
Once both users are connected, you'll find your friend under the new 'Already Connected' list.  This will allow users to quickly connect with each other.
Wong writes,
"When connected to Spotify's Social Listening, you will show up on the 'Already connected' list.  The 'Now Playing' UI will show the amount of friends listening (friend's identity here replaced with mine for privacy)."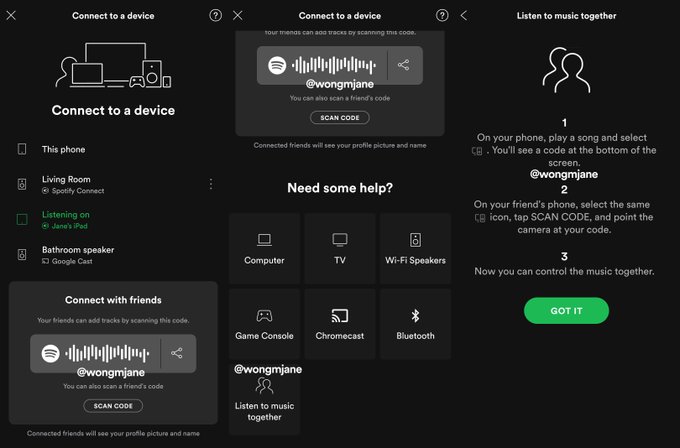 Unfortunately, it remains unclear when Spotify will actually launch Social Listening.  The company has previously confirmed it regularly tests new features.  Yet, based on the photo evidence Wong provided, it seems that the new feature has already undergone serious Q&A testing.
Wong has also admitted it's unclear whether friend's songs will sync in real-time, allowing for instant playback and listening.  Right now, Wong says the feature remains available only to company employees.
"The link to control my music will only work for those with access to Social Listening, meaning only Spotify employees for now.

"For those at Spotify, feel free to go wild 😀"
---
Featured image by Spotify.