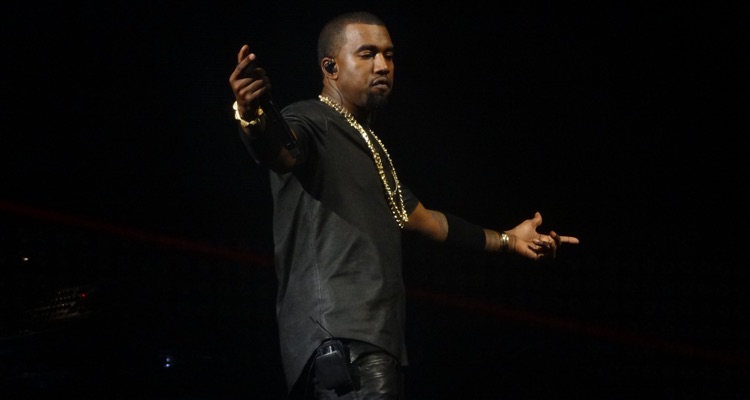 Last March, actor Ronald Oslin Bobb-Semple filed a lawsuit against Kanye West, Kid Cudi, and Ty Dolla Sign.
Filed at the United States District Court for the Central District of California, he claimed the artists, along with their collaborators, allegedly featured his voice without permission from his 2002 recording, 'The Spirit of Marcus Garvey (Garvey speaks to an all-Black audience).'
Bobb-Semple performs a 45-minute one-man cultural and educational presentation around the world based on the life of Marcus Mosiah Garvey.
His original recording opens with a speech originally from the deceased activist, spoken by the actor.  The lawsuit claims the artists used his version, "[exploiting] the actual voice, words, and performance of Bobb-Semple, without authorization."  Kanye, Cudi, and Ty Dollar sampled his work on the track 'Freeee (Ghost Town Pt. 2)' from Kanye and Cudi's album, Kids See Ghosts.
The actor had registered the copyright of his track on December 18th, 2002.
The original lawsuit reads,
"Bobb-Semple's voice and authorship is heard in the introductory words of Freeee.  Defendants have not acknowledged Bobb-Semple's contribution nor obtained permission to use his copyrighted voice and performance, nor provided him compensation.  While Defendants and others have received many accolades and substantial profits from Freeee, Bobb-Semple has received nothing – no acknowledgement, no credit, no remuneration of any kind."
He filed the lawsuit to vindicate his rights "for the deliberate taking of his work and voice."  Further attacking Kanye, Cudi, and Ty Dollar, Bobb-Semple wants the court to force the artists to "disgorge their ill-gotten profits attributable to their infringement."
Firing back against the actor's claims in a filing on Monday, Kanye West's lawyers wrote the use of Bobb-Semple's work falls under 'fair use' and is also defended by the First Amendment.  In addition, his claim remains disqualified as he's failed to state a specific claim, has no legal standing, his filing constitutes misuse of copyright and is barred by the doctrine of laches, waiver, estoppel, and acquiescence.  Finally, Kanye, Cudi, and Ty Dolla's use of the sampling was "innocent and non-willful."
You can view the original lawsuit, followed by Kanye West's filing, below.
---
Featured image by Pieter-Jannick Dijkstra (CC by 2.0).