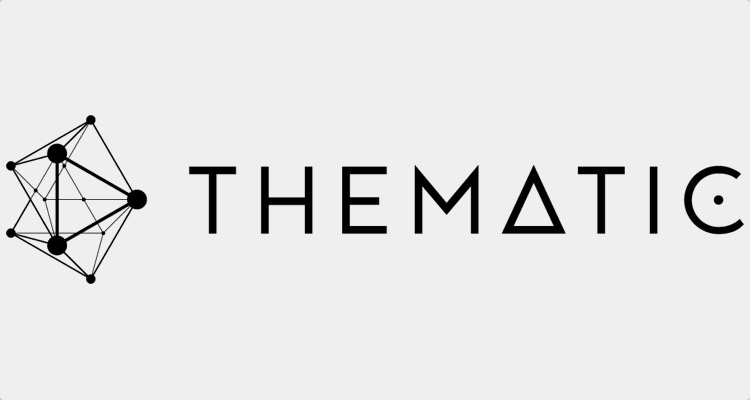 The LA-based Thematic is built on a simple premise: 'demonetization-free' licensing for content creators on platforms like YouTube in exchange for artist and song promotion.
Now, in its public beta alone, Thematic, a company focused on enabling music artists and content creators to support each other via easy music licensing and cross-promotion, says it has facilitated more than 30,000 song placements in over 20,000 creator videos, driving more than 1 billion song plays for repped artists.
The company has constructed a licensing-safe space that prominent YouTube celebrities can tap into, without worrying about lawsuits, demonetizations, or video removals down the road.  Early beta-stage participants include ODESZA, Late Night Alumni, as well as AWAL Recordings artists Lauv, Betty Who, and Matt Nathanson.
"AWAL is at the forefront of the intersection of music and technology and we approach all campaigns from an artist-first perspective," said AWAL head of artist marketing, North America, Michael Pukownik.  "Through our initiatives utilizing Thematic qualified influencer content, we've been able to layer in additional marketing and promotional channels for our artists' releases."
Sounds like the way things should be for the entire music industry, though of course, the reality is anything but. Thematic is trying to solve a pretty serious licensing problem, and recently partnered with DMN to spread awareness of its monetization solution.
In fact, the entire company rose from the ashes of a nightmarish legal battle between YouTube celebrity makeup artist Michelle Phan and Ultra Records.
According to fellow Thematic co-founder and CEO Marc Schrobilgen, Phan had been supporting many music artists through her YouTube channel, including Kaskade, before the murky waters of music licensing quickly overwhelmed her.
The result was a mega-million dollar lawsuit filed in 2014 by Ultra, which alleged massive copyright infringement.  But strangely, the suit was filed even though Ultra-signed artists like Kaskade publicly defended Phan, adding to the messiness and confusion of the situation.
Phan may have been singled out, with Ultra eager to control its YouTube licensing and revenue streams. "She had a target on her back," Schrobilgen told us.
The messy legal action resulted in an undisclosed settlement, though the stressful episode motivated Phan to solve the problem in a serious way.  The result is the Thematic platform, which is now racking up some serious stats.
"From the very beginning, I've always wanted to empower and give back to creators," Michelle Phan told us.  "Since uploading my first video 12 years ago, I've experienced lawsuits and seen first-hand what happens when big music labels come in and make copyright infringement claims.
"I understand intimately the challenges facing creators today.  Through Thematic, I hope to protect creators and artists and provide a platform where they can connect, safely and free."