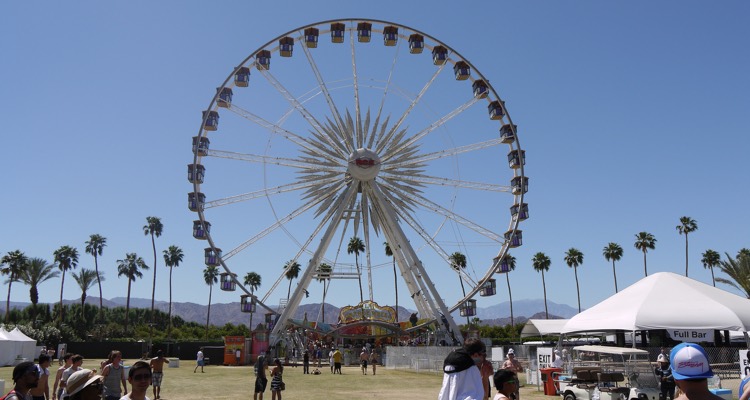 Coachella 2019 just ended.  Which means Coachella 2020 has just begun.
Seemingly moments after the final notes were played at Coachella 2019, event organizer Goldenvoice/AEG is already hawking tickets for next year's festival.
In an APB sent to Digital Music News today, Coachella announced that tickets for next year's event would be available starting June 14th.  Pre-sale buyers can purchase tickets to either weekend, as well as high-priced travel packages.  That is, 'while supplies last,' and subject to a '4-pass limit per order'.
Of course, Weekend 1 and Weekend 2 timings have been solidified for 2020.  Specifically, Weekend 1 is happening April 10th-12th, while Weekend 2 is happening April 17th-19th.  Typically, Weekend 1 carries a premium over Weekend 2, given that both sets are mostly identical.
The early pre-sale demonstrates the sheer weight that Coachella carries, regardless of who's playing.  Coachella has yet to reveal its lineup for 2020, though attendees can expect a predictably big-name bill.  Still, it's impressive that Coachella can draw thousands of buyers without announcing a single artist.
Actually, 'Official Travel Packages' are available June 13th, which means that super-eager buyers can grab an event ticket by also purchasing a high-end accommodation.  That bundled deals also include amenities like a shuttle service.  They're even offering payment plans, often needed for packages that sometimes cross the $1,000-mark.
Of course, the longer the plan, the bigger the potential payment.  So Coachella is smartly starting the financing early.  And hey, if you 'default' on your debt, Coachella's holding the collateral — your ticket.
The quick turnaround reflects a well-oiled machine, though Coachella's high-priced sizzle could be fading a bit.
Earlier this year, aftermarket tickets on StubHub were actually lower than coachella.com retail prices, suggesting far softer demand than Goldenvoice/AEG's hype would indicate.  That's not getting trumpeted by Coachella, which is pushing its narrative of quick sellouts and soaring aftermarket prices for obvious reasons.