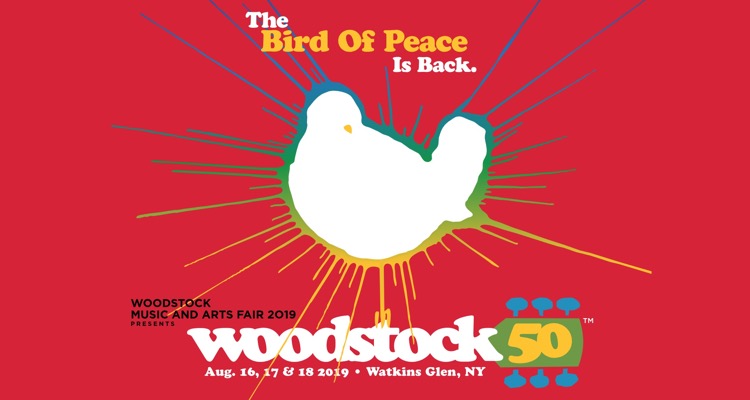 The deeply-troubled Woodstock 50 just suffered two additional setbacks.
After seemingly game-ending defeats earlier this year, Woodstock 50 is now facing a pair of brand-new setbacks.  And the latest wave of difficulties may very well be the most significant and debilitating of the show's troubles.
Just this week, Woodstock 50's proposed venue, Watkins Glen International, terminated its agreement with the concert's planners. Watkins Glen International, a racetrack located about 250 miles outside of New York City, cited breach of contract as the reason for opting out of the deal.
Woodstock 50, which is still scheduled to take place on August 16th-18th, is now without a venue to accommodate performers and guests.
When it rains it pours, as Woodstock 50's next problem emerged less than an hour after the venue development was made public.
CID Entertainment, Woodstock 50's event producer, stated that it would no longer be involved with the festival "in any capacity."
CID Entertainment replaced Superfly as coordinating producer and was expected to arrange accommodations, security, and much else. Superfly pulled out abruptly a few weeks ago.
Though Woodstock 50's planners haven't yet found a new venue or secured a permit from the New York Department of Health (which was revoked when Watkins Glen was lost), they have said, in no uncertain terms, that the show is expected to go on as initially anticipated. Additional information about the event's location and viability is reported to be on the way, and tickets are supposedly going on sale in the coming weeks.
Since it was announced, Woodstock 50 has been marred by endless negative news. Besides the mentioned tribulations, the concert's initial funder, Densu Aegis Network, withdrew their support for the show earlier this year, going as far as saying that the concert had been canceled outright.
Woodstock 50's planners maintained otherwise, with a courtroom battle and replacement funding keeping the show alive. The effort was heroic at best, disastrously foolish at worst, though the venue-less, ticketless Woodstock 50 is now looking like a Fyre Festival 2.0.
Time will tell whether or not Woodstock 50 will become a viable reality, but one thing's for sure: the clock is ticking.