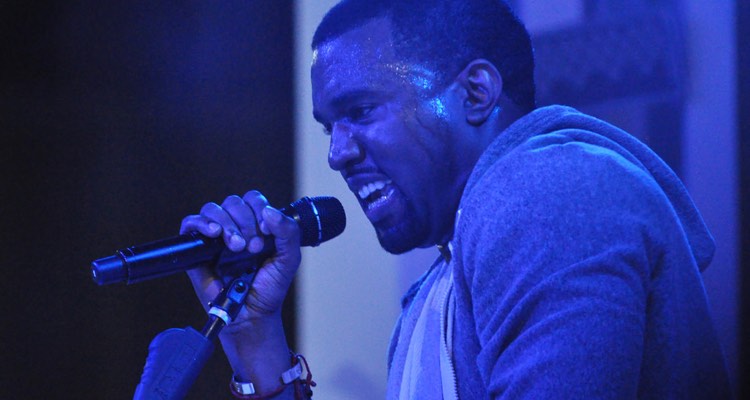 According to Kanye West and his legal team, clearing samples is unnecessary.
Last week, performance actor Ronald Oslin Bobb-Semple filed a lawsuit against Kanye West, Kid Cudi, and Ty Dolla Sign.
Filed at the United States District Court for the Central District of California, the actor claimed the artists, along with their collaborators, allegedly featured his voice without permission from his 2002 recording, 'The Spirit of Marcus Garvey (Garvey speaks to an all-Black audience).'
In the lawsuit, Bobb-Semple aims to vindicate his rights "for the deliberate taking of his work and voice."  Attacking Kanye, Cudi, and Ty Dollar, Bobb-Semple wants the court to force the artists to "disgorge their ill-gotten profits attributable to their infringement."
Firing back against the actor's claims, Kanye hid behind the "fair use" clause.  He apparently doesn't need to clear any samples on his hits.
Now, his refusal has come back to haunt him.
What will it take for Kanye to learn that sampling clearances are necessary?
Fame Enterprises has filed a lawsuit in the Circuit Court of Colbert County in Alabama.  The company claims to own George Jackson's 'I Can't Do Without You' hit.
Listing Kanye, Pusha T, Def Jam, Universal Music Group, and G.O.O.D. Music, the complaint says both Kanye and Pusha T's 2018 hit, 'Come Back Baby' contains "repeated, unauthorized, [and] unlicensed samples' from Jackson's song.  Jackson had recorded 'I Can't Do Without You' before 1972 at Fame's recording studio in Alabama, placing the litigation outside of the purview of the Copyright Act of 1972.
Kanye and Pusha T's song from the album, Daytona, uses Jackson's recording in the chorus.
"Never have I been locked up in a world of misery / I need you darlin' to set me free / Come back, baby, try me one more time / Ooh, baby, I'm 'bout to go out of my mind / I can't—."
Given that Kanye and Pusha T rap about "drug addiction and the money made from selling drugs," Fame claims the company would never license Jackson's work.  Additionally, alluding to Kanye's past and recent legal problems over sample clearances, Fame says all defendants have "a pattern and practice of willfully sampling sound recordings without consent or permission."
Fame has requested the disgorgement of profits, compensatory, consequential, incidental, and punitive damages in an amount to be determined by the trier of fact in this case, plus statutory fines, costs, interest, and expenses.
You can view the lawsuit below.
---
Featured image by Jason Persse (CC by 2.0).