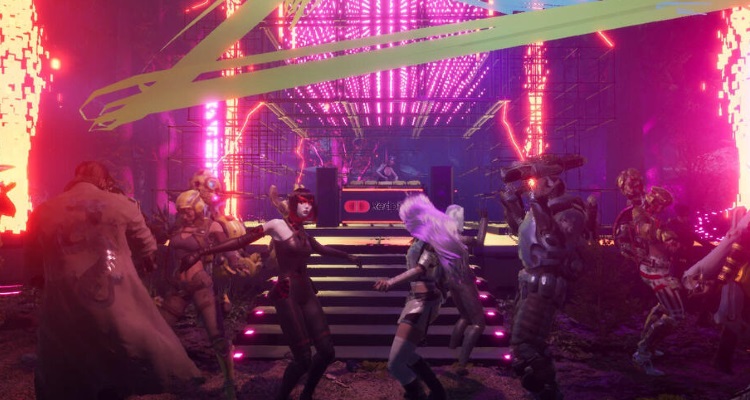 The well-funded Sensorium has announced a partnership with Redpill VR to bring new social music experiences to VR users across the globe.
A technical prototype of the social VR experience debuted at E3 this week, with Sensorium and Redpill VR joining forces on the concept.
Redpill VR was founded by Laurent Scallie and uses the Unreal Engine 4 to deliver live virtual concerts to users.  Redpill VR offers live interactive broadcasts, real-time music source separation technology, and a cross-platform approach to VR integration.
Scallie says the dream of delivering social VR (or SVR) experiences is finally possible with new hardware and infrastructure like 5G networks. Redpill VR hopes its partnership with Sensorium will bring about AAA music experiences for fans, creators, and entertainment franchises.
Sensorium is aiming to create simulated virtual reality experiences of real-world locations. The company has re-created real-world concert locations like Barclays Center, Webster Hall, Paramount Theatre, and Hï Ibiza. Sensorium says VR experiences help users escape from emotional isolation.
"SVR overcomes the main emotional drawback of modern technologies when using virtual reality: the isolation that users feel," relayed Ingvar Goldman, CVO, Sensorium Corporation. "Now everyone can fully dive into the VR-world of music and gaming events and shows, experience new visuals and sounds that they might not see in a live performance, and meet and interact with other people, making friends in our virtual worlds through real-time communication — and they can do it all from inside the headset they're wearing at home. SVR is a technology of the future that is here today."
Sensorium has drawn $70 million in financing to date, with investments coming from a variety of companies in the gaming and entertainment industries.
Sensorium and Redpill VR says they expect to launch the new venture sometime in 2020.
It's no surprise that gaming start-ups are starting to intersect with the rest of the technology industry at large.  Technology is changing the way we interact with music — from hologram concerts of deceased artists to fully immersive experiences like Madison Sphere Garden. Even Fortnite has been instrumental in establishing gaming as a viable concert venue for millions of fans.