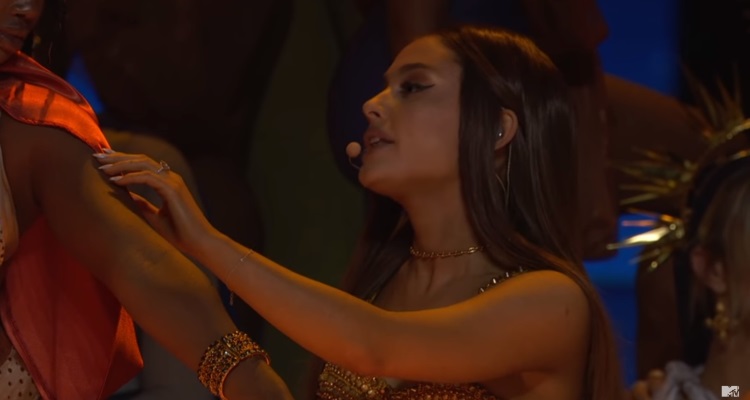 After facing a growing petition to cancel her Atlanta concert, Ariana Grande has chosen to fight Georgia's anti-abortion laws.
The singer is donating proceeds from last Saturday's concert in Atlanta to Planned Parenthood.
The $250,000 donation to Planned Parenthood will help the organization fight a bill recently passed in Georgia.  The law outlaws abortions once a heartbeat is detected, which can happen as soon as six weeks into a pregnancy.
In many cases, women are unaware of their pregnancy at this stage of development.
Ariana Grande has publicly expressed her support for Planned Parenthood in the past. In 2015, she tweeted that she stood with the organization and that "women need to be educated, healthy, and empowered."
Dr. Leana Wen, president of the Planned Parenthood Federation of America, thanked Grande for her generous donation.
"Thanks to inspiring support like hers, Planned Parenthood can continue to fight back — in the courts, in Congress, in statehouses, and in the streets — against these dangerous attacks on people's health and lives."
Ariana Grande faced calls to outright cancel the concert in Atlanta after the so-called heartbeat bill passed.  Abortion rights in the United States are under attack by many state legislators, with various states racing to become the first to ban the practice. Many celebrities and corporations are rethinking their affiliation with Georgia over the law.
Netflix and Disney executives have publicly expressed that their companies may need to re-think their filming strategy.
Atlanta's growing film industry has been a favorite place for Hollywood to film.  But that could quickly change.  Just last month, Jordan Peele and J.J. Abrams announced that they would donate episodic fees from HBO's Lovecraft Country.  The two will be supporting the ACLU of Georgia with those funds generated from the show, which is filmed in the state.
Ron Howard and Brian Grazer have also announced that they would donate to the ACLU and promised to boycott the state if the law goes into effect.  The duo is filming the upcoming movie Hillbilly Elegy in the state.