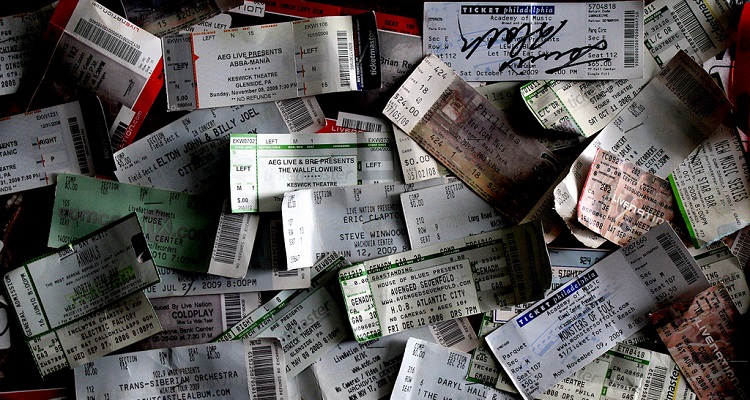 Three lawmakers in Washington have 'resurrected' the BOSS Act.
If passed, the bill (Better Oversight of Secondary Sales and Accountability in Concert Ticketing) would force organizers and promoters to provide "transparency and regulation to the badly corrupted primary and second live events ticket marketplace."
First introduced ten years ago, the Boss Act was named after Bruce 'The Boss' Springsteen.  He allegedly withheld the best seats from fans at a New Jersey concert to send resale ticketing prices soaring.
According to The Guardian, on May 21st, 2009, Springsteen, his agent, label, and the event's promoter purposefully hoarded 2,262 tickets at a gig in New Jersey.   These included 90% of the seats in four sections closest to the stage.  Of course, this drove up ticket prices, thus breaking the law.
A statute first enacted in New Jersey in 2001 states that organizers can't "withhold those tickets from sale to the general public in an amount exceeding 5% of all available seating for the event."
Lambasting Springsteen's scheme, New Jersey assembly member Peter Biondi said,
"They're allowed to hold back 5% for family, fan clubs, friends, sponsors, for the band, for the producer, for everyone involved.  [The law] is there for a reason.  The intent was to have enough tickets available to have fair and open pricing."
Yesterday, Representatives Bill Pascrell Jr., Frank Pallone Jr., and Richard Blumenthal introduced the Boss Act 2019.
Speaking about the need for transparency in the live concert industry, all three said in a statement,
"Even though it's 2019, the $9 billion live events ticket market resembles the Wild West: bereft of regulation and order, with bad actors around too many corners making a living by ripping people off.

"The Boss Act would finally impose hard regulation and transparency to the ticket market so that fans can find affordable tickets and enjoy some live entertainment in these uneasy times without fear of being taken to the cleaners."
According to lawmakers, "Americans have been gouged and gouged and then gouged some more."
"Ticket buyers don't know how many tickets are going on sale or how many are being held back, can't see what fees will be tacked on, and sometimes don't even know if the tickets they are purchasing exist yet."
The re-introduction of the Boss Act comes shortly after a heated debate at a Federal Trade Commission (FTC) session.
Touching on the American ticketing market, the FTC hosted a full-day workshop to debate several vital issues.  Topics included the use of bots and modern ticket scalping.
Criticizing current measures as ineffective, Joe Ridout, a California Legislative Advocate at consumer rights group Consumer Action, said,
"The penalties just aren't sufficient to deter bad actors without criminal penalties.  We need to do more if we're going to get to the bottom of who's behind bots."
Multiple ticketing platforms hinted at their support for stricter laws while welcoming further regulation in the live concert industry.
Stating that his company had declared the full cost of tickets on its website, which allegedly led to customer confusion and a loss of sales, StubHub representative John Lawrence, told the FTC,
"This is a textbook place where a regulator could make a big difference."
Praising the FTC's workshop following the session, Gary Adler, Executive Director of the National Association of Ticket Brokers, concluded,
"Hopefully the workshop is the catalyst for much-needed change in the ticketing system, as there is existing authority at the FTC as it relates to deceptive advertising and marketing practices which means the Commission can act now, and where new authority is needed, there were renewed calls at the workshop for federal legislation to provide that authority or to create new rules for the ticketing market."
---
Featured image by Rhys A. (CC by 2.0).