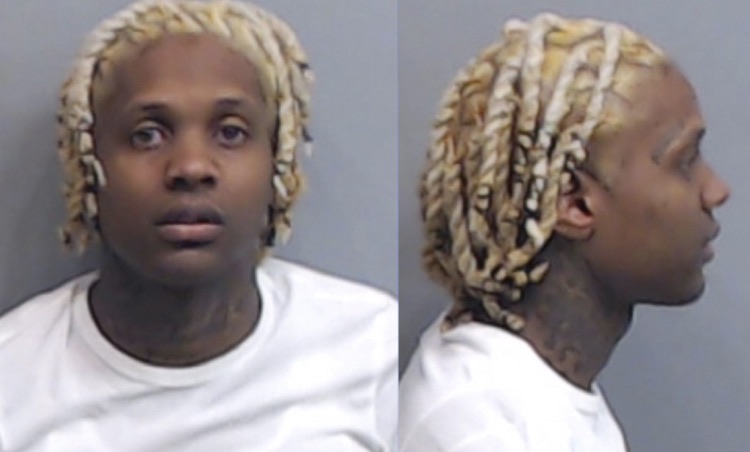 With new surveillance footage available, prosecutors have charged Lil Durk with attempted murder.
Popular rapper Lil Durk, signed to Interscope/Universal Music Group, experienced a potentially devastating career setback this week, as Georgia law-enforcement professionals charged him with attempted murder in connection with a February shooting.
Prosecutors and detectives also allege that they possess surveillance footage of Lil Durk, whose real name is Durk Derrick Banks, carrying out the attack.
Said attack took place in front of a heavily-trafficked restaurant in Atlanta, Georgia, on February 5th, 2019. Lil Durk is alleged to have shot at the victim, 23-year-old Alexander Weatherspoon, while driving his vehicle. Weatherspoon was shot in the thigh and had to receive emergency medical attention. He was later released from the hospital and did not suffer any long-term physical trauma.
In addition to the purported surveillance footage of the incident, a witness claims that she heard gunshots, ran around the restaurant's building, and saw Lil Durk speeding away as the victim bled profusely.
It's unclear how exactly Durk and Weatherspoon know one another.
However, the 26-year-old Durk is understood to be a member of the Black Disciples, a large and violent street gang based out of his native Chicago.  Some have speculated that the attack stemmed from a gang-related dispute, and witnesses maintain that they saw Durk and Weatherspoon arguing just minutes before the shooting took place.
Durk, a bestselling artist, has a rather extensive history of legal issues. He was arrested and sentenced to jail time for a 2011 weapons charge, and in 2013, he was arrested for throwing a pistol into the back of a police officer's vehicle.  When witnesses came forward to dispute the prosecutor's alleged turn of events, the charges were dismissed.
In 2016, Lil Durk was arrested on felony gun charges, which were eventually dropped.
It remains unclear how this latest legal difficulty will impact Lil Durk's professional prospects, and additional information and developments should be made available in the coming weeks and months.