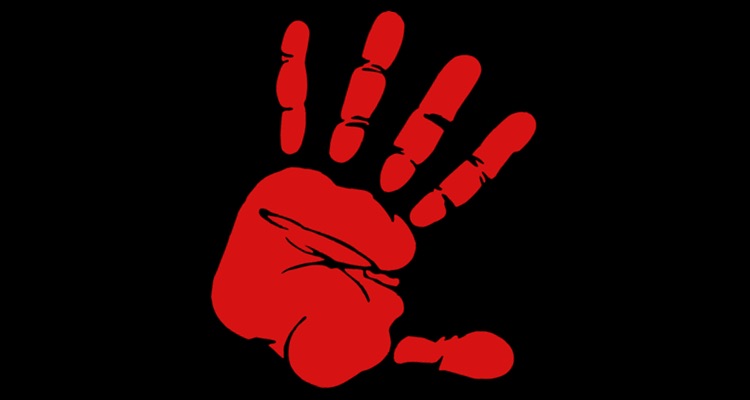 Earlier this week, The Wall Street Journal published an explosive report about stolen lyrics and accusations of theft.
Genius claimed it had over 100 examples of its lyrics being copied wholesale on Google's search results.
Google addressed the issue primarily by pointing the finger at its third-party partner, LyricFind. Google's blog post says lyrics are sourced from a mix of original sources, with LyricFind filling in by offering licensed lyrics. Those lyrics happened to be exact copies of Genius lyrics in over 100 instances.
A system of alternating apostrophes that spell out 'red-handed' in Morse Code is plastered all over LyricFind partner sites.
It was a devilish ploy by Genius to finally prove that its lyrics were being cut-n-pasted into LyricFind's database.
LyricFind bills itself as one of the largest licensed lyric sources in the world. But Google lyrics aren't the only place those 'red-handed' lyrics appeared. LyricFind also powers the lyrics in Microsoft's Bing search engine and Amazon Music.
Accordingly, Genius is also aware that their lyrics are appearing within other endpoints. Now, it looks like Genius seems to want to put pressure on Google's approach to offering a walled garden of knowledge.
Of course, you no longer need to visit a website to look up lyrics, the weather, or movie showtimes.  And sites that offer those services are feeling the crunch.  One telling stat: 65% of mobile searches on Google never leave Google's knowledge sphere.
Genius argues that Google has intentionally driven traffic and ad revenue away from its site by displaying lyrics. But legally, there seems to be little Genius can do since Google is a licensee to display these lyrics.
Genius probably can't sue Google over its display of the lyrics, despite evidence of the copy/paste job. Genius isn't the rights holder to any of the lyrics that are displayed.
Ethically it's wrong (and lazy) to perform a copy/paste job like this, and both LyricFind and Google have pretty solid legal defenses.
Microsoft, Deezer, Pandora, and Billboard are just a few of LyricFind's partners who are probably displaying 'red-handed' lyrics. John Bergmayer, a senior counsel at the nonprofit Public Knowledge, spoke to WIRED about the issue.
"It's basically indisputable that this Google contractor LyricFind was just copying their lyrics from Genius."
LyricFind CEO Darryl Ballantyne was asked if the company has since scrubbed the secret Morse Code from lyrics that it was providing to Google. He would not confirm or deny doing so.