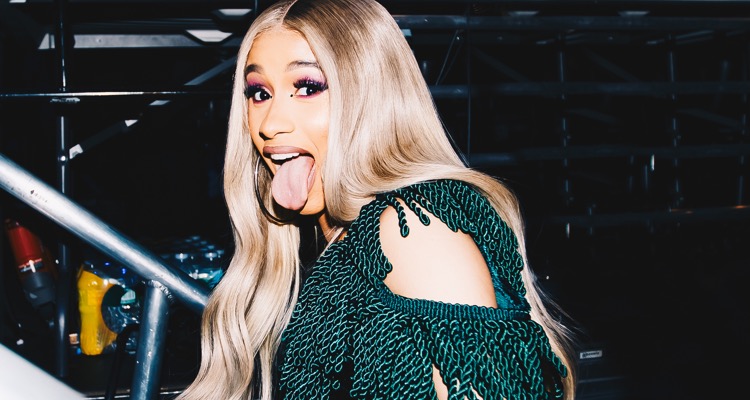 Cardi B has been indicted on felony assault charges in connection to the brawl that took place at a Queens strip club last year.
The Queens district attorney's office refused to comment on the charges the 26-year-old rapper faces. Court records show the rapper faced two counts of felony assault and lesser counts of harassment, criminal solicitation, and conspiracy.
Born Belcalis Almanzar, Cardi B is easily one of hip hop's most successful figures. Her hit single "Bodak Yellow" was just the start, with tracks like "I Like It," a collaboration with J Balvin and Bad Bunny, also topping streaming play charts.
Cardi B was also featured on Maroon 5's "Girls Like You," another major hit.
Cardi B's debut studio album, Invasion of Privacy, won best rap album at the Grammy Awards in February. She became the first woman to win the category as a solo artist. Her latest single, "Press" currently sits at #47 on the Hot 100 chart. The day before she was indicted, Cardi B received songwriter of the year from ASCAP.
An arraignment hearing is scheduled for Tuesday afternoon in State Supreme Court in Queens.
The Angels Strip Club in Flushing is the site of the incident, which happened last August. The brawl involved Cardi B and two bartenders at the club. According to reports, Cardi B allegedly accused one of the women of having an affair with her husband. A fight broke out between the two, with Cardi B throwing bottles, chairs, and even a hookah.
Last October, Cardi B was initially charged with misdemeanor assault and two counts of reckless endangerment. At the time, the NYPD didn't have evidence that Cardi B had actually harmed anyone, though that assessment has clearly changed.
Of course, a felony charge is serious, and could hamper Cardi B's ability to tour and grow her career.  But criminal altercations often augment the street reps of rappers, with Cardi B no exception.