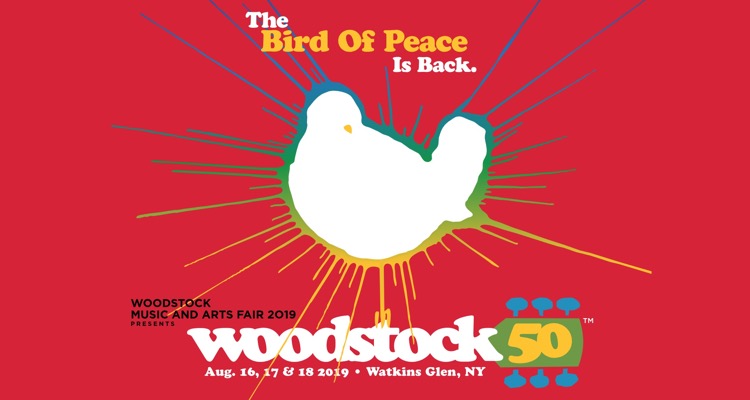 A panel of New York appellate judges has denied an appeal sought by the organizers of Woodstock 50.
The organizers hoped to force the restoration of $18.4 million in festival funds promised by Dentsu, the Japanese conglomerate partner who bailed.
Dentsu agreed to fund $49 million for the August festival, but pulled out a few months later and attempted to cancel the festival outright.  A judge ruled that Dentsu and its subsidiary, Amplifi, had no right to cancel the festival, but would not force the company to return funds.
Organizers Greg Peck and Michael Lang did not acquire the required permits, with Dentsu arguing that the pair missed too many milestones for a successful concert.
Despite the legal setback, reps for Woodstock 50 released a statement saying the show will go on at a smaller venue.  They also tried to keep Dentsu's remaining $18.4 million.
"Woodstock 50 is proceeding with the planning of the festival and looks forward to holding the festival at another venue with its new partners.  The arbitration will address Woodstock 50's claims against Amplifi and determine the damages that Woodstock 50 will receive from Amplifi as a result of its wrongful conduct."
The appellate court didn't share its reasoning for denying the Woodstock 50 appeal. But it did allow Dentsu to keep its remaining $18.4 million.
Other backers have reportedly entered the fray or flirted with getting involved.  But so far, nothing concrete has been confirmed.
Now, Woodstock 50 is negotiating with nearby Vernon Downs, a harness horse-racing track and casino that has a capacity of fewer than 50,000.  The track is located near Utica, NY.
The Woodstock 50 concert has had a troubled path since it was first announced.  Earlier this month, Watkins Glen International canceled their licensing agreement with the festival.  Organizers failed to make a $150,000 down payment to use the space, which also triggered the withdrawal of a mass gathering permit needed from the NY Department of Health.
Peck and Lang continue to insist that the festival will take place, despite numerous setbacks. Woodstock 50 lost its second festival promoter and tickets are not yet available for the event, despite it being only two months away.