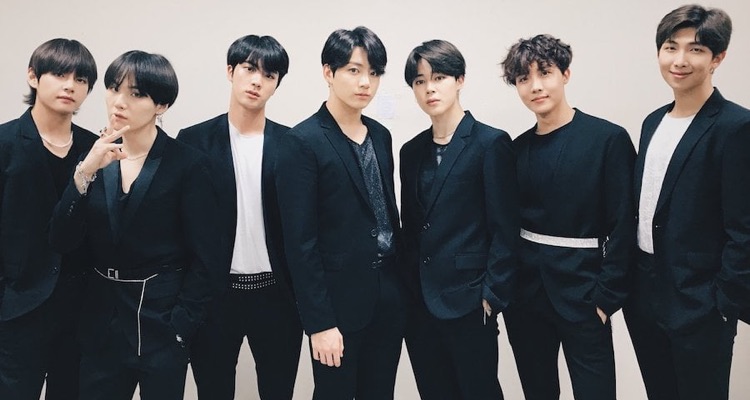 BTS World is now launching on iOS and Android, giving fans a chance to virtually manage the band.
BTS agency/label Big Hit Entertainment is minting millions off of BTS, with fresh products released seemingly every week.  BTS fans — aka the rabid A.R.M.Y. — will basically buy anything from this group, creating a virtual money machine for Big Hit and anyone else tied to the ultra-successful K-pop phenoms.
Accordingly, the latest product a BTS World gaming app that comes with its own soundtrack.
The game is a story-based mobile simulation game that takes place before the band hit it big. Players start before the band's big debut to help manage BTS, helping them become superstars.
Several missions players can encounter involve members of the band, with progress rewarded for completing the missions. Players collect cards and upgrade them to receive a chance at more story events along the way. While the story mode appears to be the main attraction for K-Pop fans, the game also features individual stories.
Each member of BTS has their individual stories in which they appear as the main character. Each member's unique personality is applied to the character to make the game feel as authentic as possible.
Developer Netmarble says there are over 10,000 new photos and 100 exclusive video clips of BTS in the game.
The goal of BTS World was to create an experience that allows fans to interact virtually with the band.  A new song titled "Heartbeat" from the game's soundtrack is being released alongside the game.  The song will play in the main lobby and during the introduction screen for 48 hours until the full BTS World OST album drops.
BTS World OST album is releasing worldwide on June 28th.  The album will include each member's theme songs within the game and three BTS World unit songs. "Dream Glow," "A Brand New Day," and "All Night," were already revealed as part of the soundtrack coming later this week.
The BTS World app has already populated both the Apple App Store (iOS) and Google Play Store for Android.  Officially, the app is being released on June 26th across 176 countries, with the soundtrack dropping on June 28th (though anyone playing the game can hear the soundtrack inside the game prior to its official release).