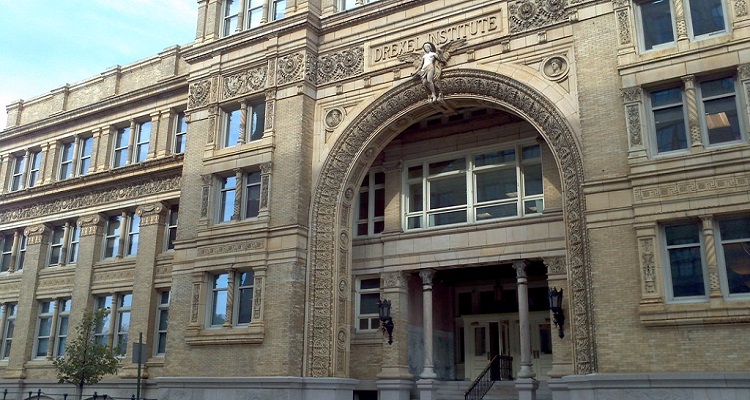 A college department in Philadelphia has discovered thousands of master recordings.
Fourteen years ago, Drexel Music's Music Industry program received a phone call.
The person on the other line – an owner of an abandoned storage facility — had found thousands of music audiotapes in a unit.  The owner hadn't received the rent payments "in a long time."
Speaking with Drexel, the owner explained that the tapes had the names of a single company – Sigma Sound Studio.
During the 1960s and 70s, Sigma Sound created a new genre of music – The Sound of Philadelphia, or Philly Soul.
The soul music genre included funk influences and instrumental arrangements, oftentimes with strings and horns.  Eventually, Philly Soul fused R&B rhythm sections, paving the way for the rise of disco.
Located at 212 North 12th Street, Sigma Sound Studio launched the careers of The Trammps, The Three Degrees, and The O'Jays, among others.  Iconic Philly Soul hits included 'Love Train,' 'Disco Inferno,' and 'When Will I See You Again.'  David Bowie also recorded a large portion of his album, Young Americans, at Sigma Philadelphia.  Billy Joel and his band played a gig at the studio.
Other artists who recorded songs at Sigma Philadelphia include Patti LaBelle, Steve Wonder, and Gladys Knight.
Sigma officially closed down in 2014.
Speaking about the acquisition of the tapes, Professor Toby Seay explained,
"The thought was if there are 7,000 tapes coming from the Sigma collection, there's gotta be good stuff in there."
In March, Drexel's student-run MAD Dragon's label dropped Nat Turner Rebellion's previously unreleased album, Laugh to Keep from Crying.  This happened more than 50 years after the group first recorded the album.
The group's leader, Joseph Jefferson, told the Philadelphia Inquirer,
"There was not a thought in my mind that this could have happened.  This is what I wanted.  Just the recognition for this."
Currently, Drexel University and MAD Dragons have only digitized about 10% of the total collection acquired.
Describing the impact of what the university and students have done, Dave Moore, a self-described music historian and Philadelphia soul expert, stated,
"The students there are probably not even aware of the significance of what they're doing.  But they should have our grateful thanks for what they do in ensuring this music can be preserved and enjoyed for generations to come."
---
Featured image by Tom Ipri (CC by 2.0).