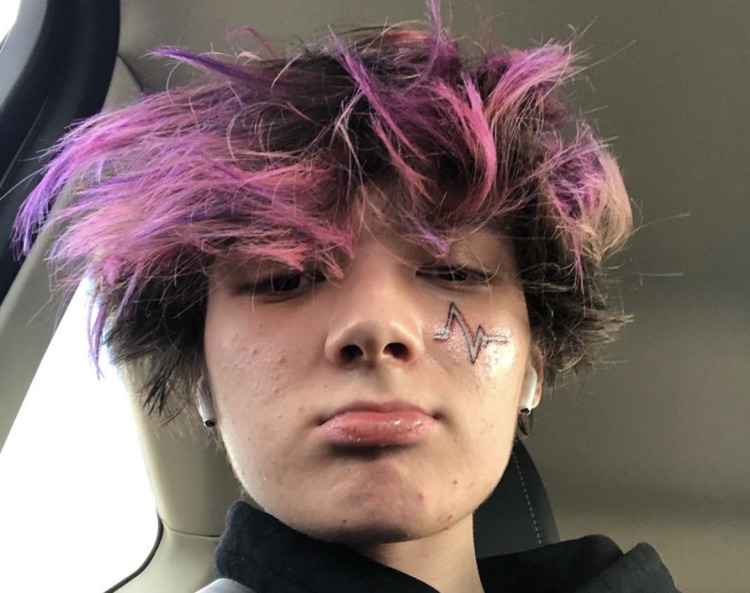 Hella Sketchy, whose real name was Jacob Tyler Thureson, has passed away as a result of a drug overdose. He was just 18 years old.
Thureson was found unresponsive on June 13th and was transported to the emergency room, where, despite receiving treatment, he fell into a coma. Thureson's family provided updates to fans throughout this period.
Unfortunately, after a two-week-long battle, Thureson, surrounded by his family and friends, slipped away.
Thureson's father posted a tribute on social media, and Atlantic/WMG released a statement confirming Thureson's passing and offering their condolences.  A GoFundMe page has been created by Thureson's family; contributions will be put towards Thureson's medical bills and the production of a documentary that will raise awareness of the opioid epidemic.
The GoFundMe reads, in part:
Because of the round-the-clock care their son required, the financial needs are surmounting. They will be responsible for co-pays and deductibles, memorial services, and any other funds collected will go into producing a very important documentary creating awareness on the opioid epidemic plaguing our nation and getting honest about the effects of mental illness and depression on our youth. 
At the time of writing, the GoFundMe page is trending and has received roughly $15,000 in contributions.
Thureson released his debut album in March, and it was positively received by both fans and critics.  That rapper had recently inked a major label deal, which makes the passing even more tragic.
The circumstances of Thureson's passing aren't unlike those of Lil Peep, whose real name was Gustav Elijah Ahr. In 2017, Ahr passed away from an apparent drug overdose, which was ultimately revealed to have resulted from a mixture of fentanyl and Xanax. The 21-year-old's future looked bright, as he'd developed a dedicated following and had seen his records achieve largescale success, including a number-four ranking on the Billboard 200.
Several of Ahr's works were released posthumously, and it's possible that Thureson's currently unpublished tracks will be made available sometime down the line.  Sadly, Hella Sketchy's career was in its infancy.
The aforementioned opioid-epidemic documentary doesn't yet have a release date.