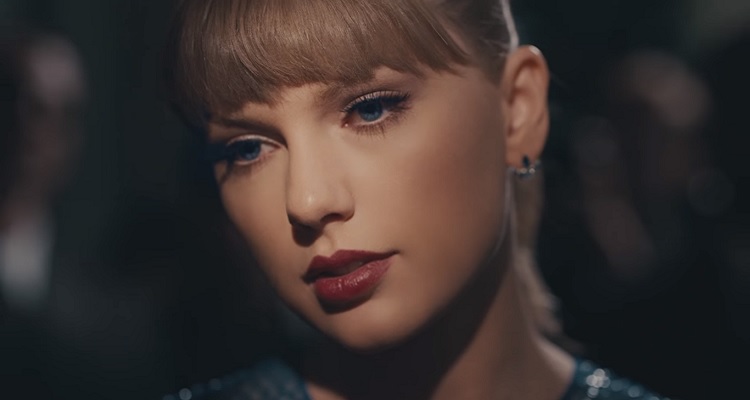 After the surprise announcement that Big Machine was sold for $300 million to Scooter Braun, Taylor Swift went nuclear.
The singer released a statement via Tumblr condemning the sale while assassinating the characters of Big Machine founder Scott Borchetta and Braun.
Now, a few artists are rallying behind Swift and her desire to own her work.
Swift claimed that she learned about the $300 million sale of Big Machine to Scooter with the rest of the world.  She says all she could think about was the "manipulative bullying I've received at his hands for years."
"I had to make the excruciating choice to leave behind my past. Music I wrote on my bedroom floor and videos I dreamed up and paid for from the money I earned playing in bars, then clubs, then arenas, then stadiums."
Swift described Braun owning her masters as her "worst case scenario." She also noted that she signed her first deal at age 15, subjecting her to exploitation.  But as an adult, Swift also claimed that she never thought Scott Borchetta would end up selling her masters to Braun — even though she turned down a deal from Borchetta that would allow her to regain ownership of her masters (you can read Borchetta's blunt response here).
She signed the full statement, "Sad and grossed out."
Several artists took to Twitter to offer their support and condolences to Swift when her full statement went live.  That includes Halsey.
The singer gave Swift major accolades for inspiring her to write her own music. "She deserves to own the painstaking labor of her heart," the singer wrote.
Todrick Hall — who co-produced Swift's "You Need to Calm Down" music video — also took to Twitter to defend the artist.
He called Braun an "evil person" and wrote that he hopes justice is served and Swift's music will fall into the hands of a better human.
https://twitter.com/todrick/status/1145479493521420288
Joseph Kahn also tweeted in support of Swift, saying he felt terrible.
https://twitter.com/JosephKahn/status/1145405142058987521
"This is the record business at its most ruthless and shady," he tweeted. "She should own her work. These people are soulless." Braun has indicated — unsurprisingly — that arrangements made between Big Machine and Swift's new label UMG will remain in place.