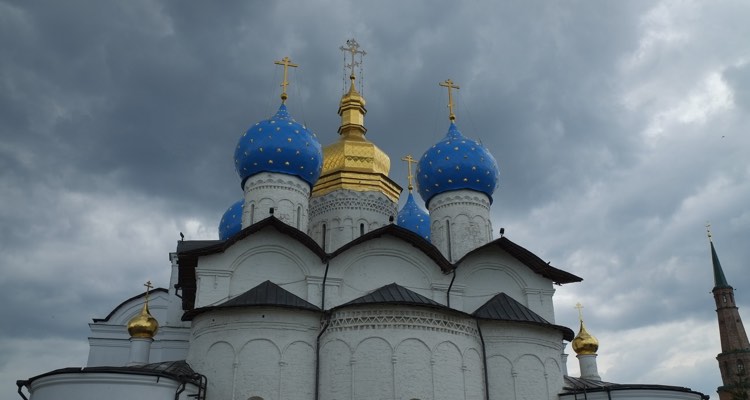 Spotify appears to be poking into the Russian market this summer with a price that beats Apple Music.
The music streaming service was supposed to launch in Russia in 2015, before abruptly canceling those plans.
Now Spotify will likely launch later this year at a monthly RUB 150 (~$2.35/USD), which is priced lower than Apple Music. Apple's platform starts at RUB 169 (~$2.65/USD) and does not feature a free ad-supported tier.
Spotify has yet to announce the launch, though a screengrab of the upcoming service has already leaked.  Separately, a report in Russia's Cnews.ru claims that the 150 ruble play is imminent.
That's cheap — especially compared to markets like the U.S.  But is this part of a brand-new bidding battle between Spotify and Apple in lower-GDP countries?
Apple Music launched in India four years ago, but recently lowered prices to match Spotify and YouTube Music.  Those price chops are aimed at corralling users, of course, though artists and rights owners almost always lose in these scenarios.
Meanwhile, music piracy has long been an issue in Russia, with many copyrighted works shared freely on Vkontakte.  Spotify is betting that the low-barrier entry with ad-supported free music will curb piracy.
There's a net negative here for artists in the race to the bottom, however.
Spotify takes the Walmart approach by offering access to millions of monthly listeners, much like the retailer makes shelf space competitive.  That's great for Walmart and its bargain-hunting shoppers, but not-so-great for everyone else.
Spotify already pays notoriously tiny royalties to artists.  Will these monthly prices in India and Russia simply make the problem worse?
And, what happens to subscriber numbers if/when Spotify decides to raise prices in developing nations?
Then, there's the problem with local incumbents.  Many localized services in India provide arguably better access to local music than Spotify ever could.  And, they're doing it at bottom-scraping prices.
Spotify knows that its average revenue per user (ARPU) will vary greatly in different parts of the world, and it sets its pricing accordingly.  Simply stated: developing country ARPU will always be lower than more developed markets.  An analysis of Spotify's international pricing shows Spotify's prices are clearly set according to a country's per-capita GDP.
The reason these markets are attractive — despite the low ARPU — is their massive size.  India boasts a population of 1.339 billion people.  The Russian market provides access to 144 million people and is the ninth most populous country in the world.
The value in lower-GDP markets is tremendous, but whether artists will see their share is another question entirely.