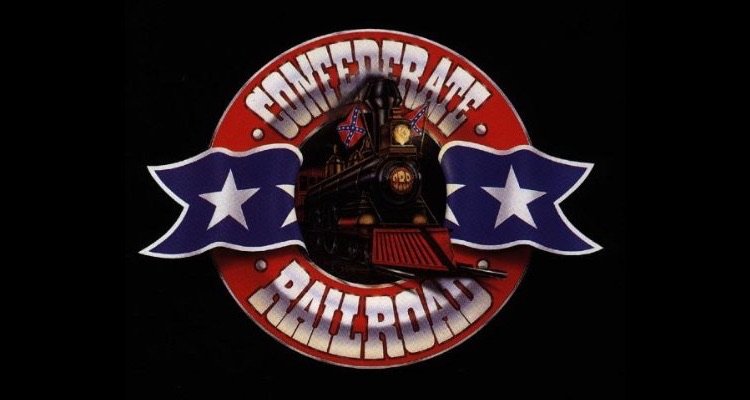 Confederate Railroad, a Georgia-based country-rock band, has been barred from playing at the DuQuoin State Fair in Du Quoin, Illinois.
The Illinois Department of Agriculture, with the authority of Illinois's governor, J.B. Pritzker, cited Confederate Railroad's name and use of the Confederate Flag in its logo as the reasons for the cancellation.
The DuQuoin State Fair will take place from August 23rd until September 2nd.  Confederate Railroad was scheduled to perform on August 27th, and at the time of writing, a replacement act has not been specified by the Illinois Department of Agriculture, which has funded and planned the DuQuoin Fair since the 1980s.
The DuQuoin has been held annually since 1923.
Confederate Railroad released a statement thanking their supporters and encouraging the other acts that are slated to appear at the DuQuoin, Shenandoah and Restless Heart, to play as planned.
Some have called on Shenandoah and Restless Heart to boycott the DuQuoin, but Confederate Railroad believes that doing so would be unnecessary and counterproductive for all involved individuals.
Confederate Railroad's fans pushed back against the band's removal, claiming that the band name and logo are symbolic, representative of the past, and designed to entertain — not offend. Others supported the group's removal from the fair because they believe that the band name and use of the Confederate Flag are racist.
Confederate Railroad was formed in Georgia in 1987.  The five-member band has performed around the country and has released seven studio albums.  Two of these albums, Confederate Railroad and Notorious, ranked highly on music charts and are certified platinum in the United States.
The band (and some of its individual members) have collaborated with the likes of Willie Nelson, John Anderson, Colt Ford, and Billy Ray Cyrus.
A multitude of other bands and performers, including the All-American Rejects and Gabby Barrett, will appear at the DuQuoin State Fair, and additional acts are being recruited presently.