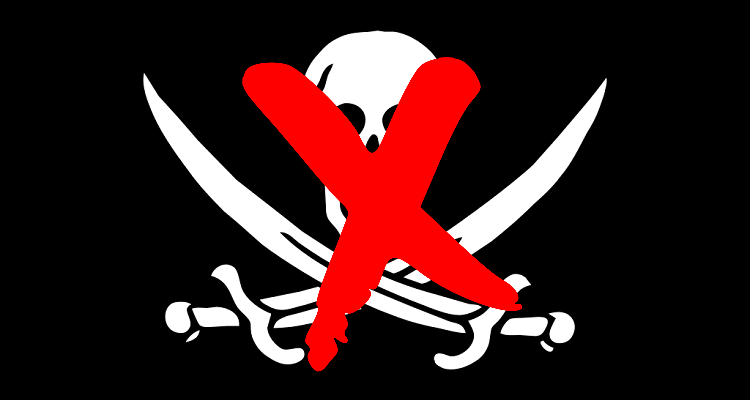 For years, the music industry has waged a lengthy whack-a-mole style war on music pirate sites and YouTube stream-rippers.
When one major site would go down, dozens of clones would immediately pop up.
Major piracy hub KickAssTorrents, for example, went down following the arrest of its founder, Artem Vaulin.  Just two days after a raid by federal authorities, the website came back online.  Clones continue to operate, actively sharing copyrighted content.
Undeterred, the Recording Industry Association of America (RIAA) filed a lawsuit against Russian stream-rippers FLVTO and 2Conv last summers.
The RIAA – which represents Warner, Sony, and Universal Music – should have easily won the case.  The aim was to establish a serious legal precedent against YouTube stream-rippers in the United States and around the world.
That didn't happen.
In a quick and decisive judgment, U.S. District Court judge Claude M. Hilton tossed the case on jurisdictional grounds.  The RIAA can't sue because the site owner lives in Russia, and has little connection (if any) to the state of Virginia, where the major labels filed their case.
Meanwhile, over in Australia, the music industry won a controversial decision.  A federal judge promptly ordered all major ISPs to block access to stream-ripping websites.
Yet, the underlying question that emerged in all these cases remain.  Why hasn't YouTube simply closed the loophole that nefarious stream-rippers readily exploit?
Now, the popular video platform may have done just that.
Is stream-ripping over?
According to global piracy data platform Muso, music piracy has actually declined 34% year-over-year.  That's partly due to the rise of music streaming platforms, including Spotify and Apple Music.
YouTube remains a dominant platform for consuming music.  But in a surprise find, YouTube stream-ripping also continues to decline.  The format now accounts for just 13% of all infringing activity worldwide.
Likely dealing a temporary blow to the illegal medium, YouTube has now blocked popular MP3 stream-ripping websites.
A new report states that multiple stream-rippers have reported the company has actively blocked ripping requests.  DLNowSoft's website, for example, says,
"Service temporarily unavailable.  We'll come back soon."
The site's operator explained,
"All my servers are blocked with error 'HTTP Error 429: Too Many Requests.'"
MP3-YouTube Download reports the same thing.  When converting a YouTube clip, users will find the following message.
"This URL does not exist."
OnlineVideoConverter, one of the world's top 200 websites, can no longer convert YouTube clips; only Vimeo.
The site reads,
"Oops! An error has occurred.  Please try converting again."
YouTube hadn't issued a warning to any operators.  Yet, similar to the RIAA's failing whack-a-mole strategy, site operators quickly found a workaround.  Using several proxy servers, they continue to offer stream-ripping services.
YouTube's apparent block also hasn't affected all stream-rippers.  FLVTO and 2Conv, for example, continue to function just fine.
Whether YouTube will permanently shut the loophole that allows stream-ripping to occur in the first place remains to be seen.
---
Original featured image in the Public Domain.