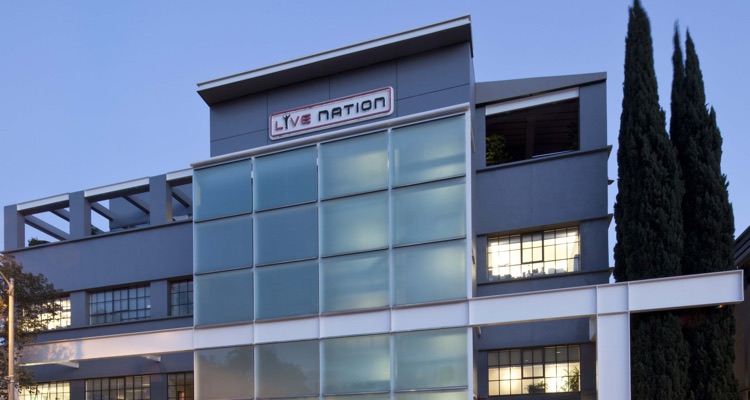 Live Nation recently received approval from Irish regulators to purchase MCD Productions, a Dublin-based concert-promotion company.
Accordingly, the deal seemed set to go off without a hitch—until recently, that is, when U.K. watchdogs indicated that the acquisition might fail to receive government approval.
Stated in short, the acquisition was to derive from funds raised by Live Nation and MCD's two owners, Denis Desmond and Caroline Downey, who own Gaiety Investments (LN's partner in the acquisition); the former individual has served as Live Nation's U.K. and Ireland chairman since 2015.
The acquisition, which was publicly announced in 2018, encountered a snag when the aforementioned watchdog, the Competition and Markets Authority (CMA), took issue with the deal's potential impact on ticket sales. Specifically, CMA officials indicated that an acquisition/merger between Live Nation and MCD could limit music-promotion competition in Northern Ireland.  Now, Live Nation and MCD officials will need to convince the CMA that this isn't the case.
Hovering in the background is a damaging leak demonstrating that Live Nation division Ticketmaster is actively feeding scalpers — then double-dipping on the profits.  All of which has been denied, of course.
Denis Desmond released a statement that indicated, in more words, his desire to cooperate with the review and alleviate the concerns of regulators.
The CMA also investigated Live Nation over its 2017 acquisition of the Isle of Wight Festival.  That deal was eventually approved.
Live Nation, which earned more than $10 billion last year, has a long—and internationally focused—history of acquisitions and strategizing. In 2015, Live Nation opened a branch in Germany, and in 2016, Live Nation bought Big Concerts International, which was, at the time, South Africa's largest concert promoter. In 2017, LN bought Blue Stone Entertainment, a prominent Israeli concert-promotion company, in addition to acquiring numerous music festivals and other organizations.
This could be quite the kibosh if regulators refused to play ball.  That stated, if any company has the resources and experience to quell the concerns of U.K. regulators, it's Live Nation.