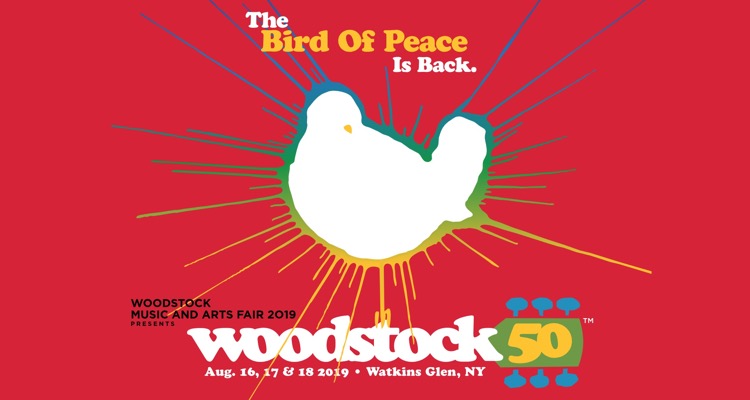 Woodstock 50 is appealing to town residents in a public meeting for Vernon residents.
The open house meeting will offer a preview of their festival plans.
Two 'open house' events will be held at the Vernon Downs Casino Hotel.  One will be held at 6:30 pm on July 15th, the other will be from 7 am to 1 pm on July 16th.  The Woodstock 50 team will be on hand at both meetings to speak with residents about the proposed festival.
The Vernon Planning Board will listen at 7 pm on July 16th as organizers make their case for the festival.  Vernon Downs owner Jeff Gural will also speak.  The Planning Board has already rejected two requests for a permit, citing inadequate plans and a late permit request.  The 7 pm meeting tomorrow will be an appeal hearing for that decision.
The troubled festival has announced a massive line-up of stars like Jay-Z and Miley Cyrus.  It is supposed to begin on August 16th-18th, though that date is looking increasingly unrealistic.
Woodstock 50 is supposed to be a 50th-anniversary celebration of the famous 1969 Woodstock Music and Art Fair.  But the production has been in deep trouble for months.
Financial and production partners have left the project, with original Japanese financier Dentsu Aegis attempting to cancel the event.  Initial host Watkins Glen then decided the festival couldn't be held at its original location due to a 'breach of contract' with the organizers.
Tickets for the Woodstock 50 event have yet to go on sale, despite the date being a month away.
Despite the uphill challenges, Woodstock co-founder Michael Lang has been insistent that the festival will go on.  He says the original Woodstock prevailed against all the odds and he believes the people of Vernon will see that.
"We have put enormous care and thought into our security, safety, traffic, and medical plan and are eager to show the officials and residents of Vernon that this festival will be not only memorable and historical but peaceful and safe for everyone involved."
Let see if the local Vernon residents will hear Lang's case.  As it stands, even New York judges are sick of hearing about Woodstock 50.