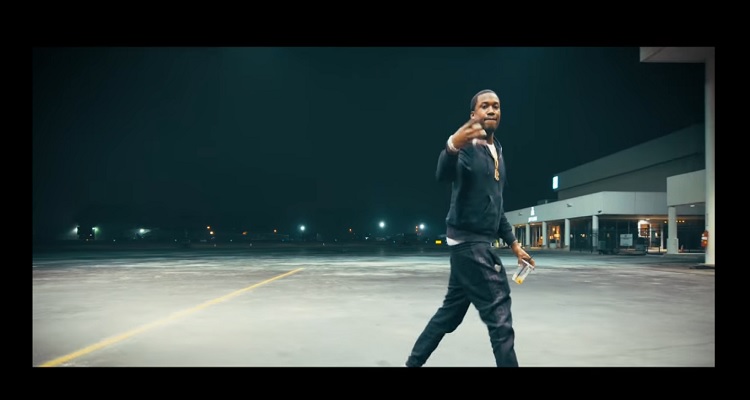 For over ten years, Meek Mill has faced a never-ending series of legal battles.
In 2007, officers in Philadelphia arrested the rapper – real name Robert Rihmeek Williams – on drug and weapons charges.
According to narcotics officer Reginald Graham, Williams sold crack cocaine and pulled a gun when officers approached.  Judge Genece Brinkley, who has long presided over Meek Mill's trials, convicted the rapper on charges of drug possession, firearms violations, and simple assault.  He served five months in jail.  After jail, Williams served probation time.
Brinkley continued ruling against the rapper in subsequent trials, repeatedly claiming he violated probation.  Then, after Mills violated her order against scheduling concerts, Brinkley sent Williams to jail again.  Finally, two years ago, Brinkley barred the rapper from performing outside Philadelphia and Montgomery County, sentencing him for 2 to 4 years in jail.
Early last year, the Philadelphia Inquirer published a report, revealing that Meek Mill's arresting officers had flat out lied.  Brinkley refused to change her stance, stating she had "committed no error." The Pennsylvania Supreme Court eventually set the rapper free.
Now, with Brinkley's continued refusal, Williams has had enough.
Will Meek Mill finally have a new judge?
Following more than ten years of probation, Meek Mill and his legal team will ask an appeals court to overturn his 2008 drug and gun conviction.
According to the rapper's lawyers, Judge Brinkley has become "overly involved" in Williams' life.  Thus, she has lost her impartiality.  Citing an example, Brinkley personally oversaw his community service at a homeless shelter.
In a defense brief filed at Pennsylvania Superior Court, appellate lawyer Peter Goldberger wrote,
"When a trial judge injects herself into a probationer's personal and professional life and creates an appearance of bias and, on top of that, makes multiple legally erroneous rulings, the whole judicial system suffers."
Speaking on Reginald Graham's corruption findings, the office of District Attorney Larry Krasner explained,
"Although he was not charged federally with the other officers in the narcotics unit, Graham resigned from the police department prior to being formally dismissed.  The Commonwealth cannot call a witness whose credibility it mistrusts."
Prosecutors serving under Krasner have supported the rapper's bid to overturn the original conviction and support a retrial under a different judge.
Judge Brinkley's lawyer, A. Charles Peruto Jr. – who recently lost his lawsuit against Meek Mill, Amazon, and Jay-Z's Roc Nation – lashed out at the report.
"She's a tough judge across the board.  When you have this kind of money and fame, you use it to your advantage to try to show she's prejudiced against him.  If he wins, it just demonstrates that he's above the law."
In a leaked recording, Peruto Jr. previously argued that he would have ruled against Judge Brinkley.
---
Featured image by Meek Mill (YouTube screengrab).