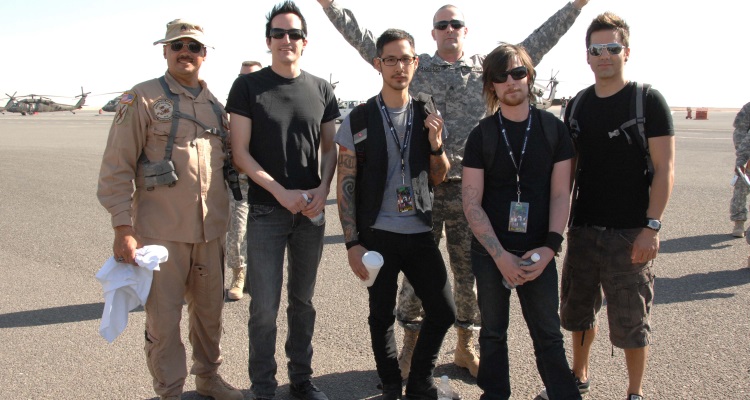 Filter has canceled their 20th-anniversary reunion album thanks to Pledge Music freezing funds.
Original members Richard Patrick and Brian Liesegang were reuniting for the album, reBus.
Filter was using Pledge Music to fund the recording of the new album. After Pledge Music shut down operations, the band has not been able to recover the funds.  Filter is just one of thousands of artists that have found their contributions seized, even as co-founder Benji Rogers returned to rescue the company.
The band confirmed the cancellation of reBus on Facebook. "Due to the PledgeMusic debacle, there will be no reBus record featuring Brian Liesagang."
Instead, Filter says it will release a 20th-anniversary edition of their 1999 album, Title of Record.  That release will be available on August 9th and will include four bonus tracks and new liner notes.  Bonus tracks include "(Can't You) Trip Like I Do," "Jurassitol," and remixes of "The Best Things" and "Take A Picture."
The expanded digital album includes a live version of "Take A Picture" and the Dub Pistols Club Mix of "The Best Things."
Many fans reacted to the news on Facebook with dismay, asking the band to seek alternative funding. Others asked about the chance of receiving a refund on pre-orders, which seems unlikely at this point.
Back in May, a note to artists and fans of Pledge Music appeared on the main website. As of today (more than two months later) that notification remains the same and Pledge Music has remained silent since Rogers' post on Medium announcing bankruptcy.
The static pop-up warns:
"The company continues to work with outside counsel on the most appropriate next steps, and we will update you with those specifics as we get more information. "
In a letter to the artists who were affected by the shutdown, Rogers reassured them they would be paid.
"I promised to let you know as soon as I had news either way and I received final confirmation of this just now at the board meeting. The company will go into administration at some point this week or early next which means that any funds received for the assets of Pledge will be distributed to all of the creditors involved. This will include all of the artists who are owed money."
It's estimated that PledgeMusic owes as much as $3 million to artists it has stiffed.