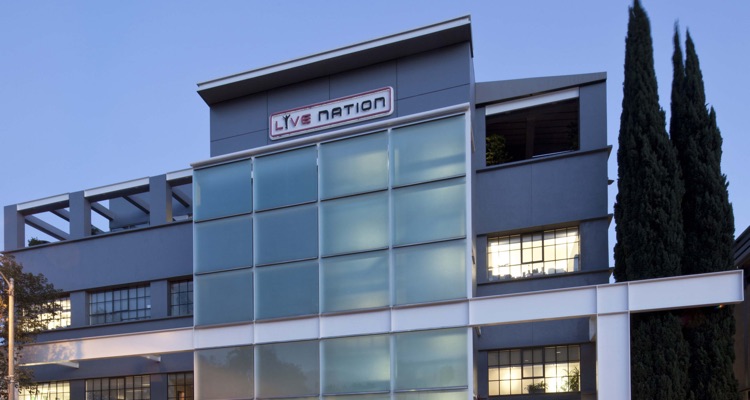 Live Nation president of U.S. concerts Bob Roux arranged for the direct delivery of nearly 90,000 Metallica tickets to aftermarket scalper sites, a move that artificially spiked ticket prices for fans.
Live Nation is already doing damage control on this one, though this is the second time the company and its Ticketmaster subsidiary have been caught directly placing tickets onto scalper websites.
In this latest episode, Live Nation president of U.S. concerts Bob Roux was secretly recorded while facilitating the direct transfer of roughly 88,000 Metallica tickets to aftermarket sites.  According to Billboard, which obtained the secret recording, the direct transfer was arranged at the behest of Metallica itself, which stood to benefit enormously from the elevated ticket prices (as did Ticketmaster).
The loser in the scheme were Metallica fans, who ended up paying sharp premiums for tickets that weren't available on primary ticketing channels.
Billboard noted the recording itself dates back to February of 2017, just prior to the announcement of Metallica's WorldWired North American tour.  Billboard did not embed the recording into its report, and serious questions of legality surround the release of such a tape.  Regardless of the legalities, however, the cat is out of the proverbial bag on this one.
The deal was facilitated through Vaughn Millette, currently chairman and CEO of Outback Presents, who was reportedly assigned to move the ticketing inventory directly into aftermarkets like StubHub.  Billboard noted that Millette recorded the calls himself and sent those recordings to Live Nation executives earlier this year.  None of the Live Nation executives, including Roux, had any idea they were being recorded.
Billboard described Millette as a ' little-known wealth adviser turned event promoter' acting on the band's behalf.
"Ticketmaster will not do it," Roux stated, noting that the ticketing giant's hands needed to remain clean.  Roux then suggested that "either a Live Nation employee or a venue box office basically take these and sell them into a singular account," a move that would disguise the true origin of the tickets.
"When this happens, 4,600 tickets into a single account," Roux continued, describing one sizable pool of tickets, "there may be some eyebrows that get raised."
Roux further asked Millette to set up email accounts that appeared to be associated with Metallica and its management agency, Q Prime, to avoid unwanted attention.  Referencing separate conversations with longtime Metallica consultant Tony DiCioccio, Roux reiterated the trickiness of the direct-to-scalper dumps.   "That's the part I'm trying to figure out with Tony," Roux stated.
"You want to keep this quiet, but there isn't a good way for the light bulbs not to go off."
In a statement, Live Nation aggressively downplayed the secret deal.
The live concert giant noted that a direct placement into scalper sites was a rare event, and that Roux was only complying with the wishes of the band.  Here's their statement:
"Live Nation does not have a practice of placing tickets on the secondary market. Our standard practice is to use Ticketmaster's Platinum, VIP and other tools to help tours price closer to true market value. In this situation, a consultant for the band opted to use the secondary market to try to capture that value.
"In 2016, Metallica performed a single show in Minneapolis at which more than 10,000 tickets were transacted on the secondary market without the band's participation. After seeing the volume of secondary transactions for that show and the benefit being captured by brokers, the independent consultant worked with Live Nation on a unique distribution strategy that used the secondary market as a sales distribution channel for select high-end tickets."
Earlier, Ticketmaster was found directly facilitating ticket sales through a variety of secondary platforms.
In a secretly-recorded discussion at Ticket Summit 2018, a representative at Ticketmaster-controlled TradeDesk admitted that Ticketmaster readily dumps tickets into scalper site accounts.  Reporters for both CBC News and the Toronto Star, posing as scalpers, recorded the TradeDesk employee noting that Ticketmaster imposes no limitations on sales through affiliated scalper sites.
They further unearthed a tool that allows scalpers to sync their Ticketmaster accounts to their online resale operation on sites like StubHub, Vivid Seats, and Ticketmaster.com.
The undercover video quickly sparked fines and attention from major regulators, both in the U.S. and Canada.  It even stirred a Congressional inquiry, and a recommendation that the U.S. Department of Justice reopen their review into the previously-approved acquisition of Ticketmaster by Live Nation.
In response to Congressional questioning, Ticketmaster president Jared Smith stated that "Ticketmaster does not have, and has never had, any product or program that allows ticket scalpers, or anyone else, to buy tickets ahead of fans."