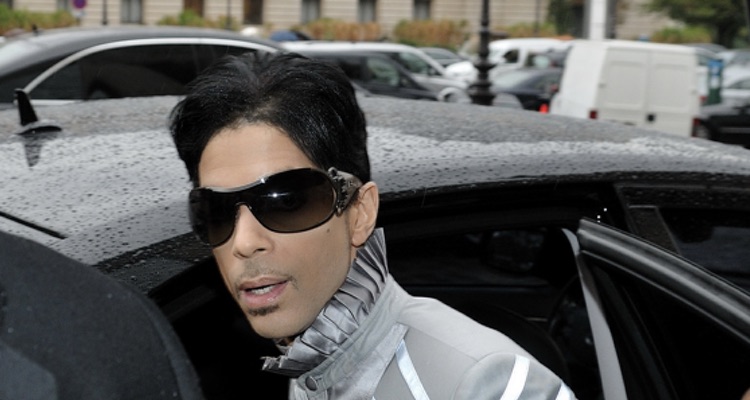 In the end, Nas says Prince helped his career by refusing the collaboration.
During a recent interview, Nas provided music fans with an interesting bit of history: Prince, an all-time great in his own right, opted not to collaborate with the hip-hop legend — but not for the type of reason that most would assume (i.e. a dispute or creative difference).
Their encounter came at the launch party for Nas's I Am…, which was released in 1999. The album, which included "Nas is Like" and "Hate Me Now," sold 450,000 copies in its first week, according to Nielsen Music.
Nas asked Prince if he'd be interested in collaborating, and Prince responded with a question of his own: "Do you own your masters?"
At the time, Nas did not own any of his masters, and he told Prince as much; he also mentioned that he owed Columbia Records several additional albums.  Prince made a habit of only collaborating with artists who had secured the rights to their master recordings, meaning that they'd benefit most from their tracks' success.  Ownership also meant the collaborating duo would also have final say in where and how their songs were used.
The tidbit of music history is a recurring issue.  Just recently, Taylor Swift was dismayed to learn that her former record label, Big Machine Records, had been purchased by Scooter Braun.  Swift made no secret of her hatred for Braun, and aired that dirty laundry immediately after the deal.  Because Swift didn't own the masters for her songs when she was with the label, they can do as they please with her first six albums — with Swift's enemy Braun calling the shots.
Though fans missed out on what would have been an incredible joint effort between Prince and Nas, the positive news is that the encounter prompted Nas to start securing his master rights.
As a result of the interaction, Nas has likely made millions and millions of extra dollars — and avoided situations like Taylor Swift's — over the years, largely due to a simple conversation.
And so it can be safely stated that some good came out of the meeting.