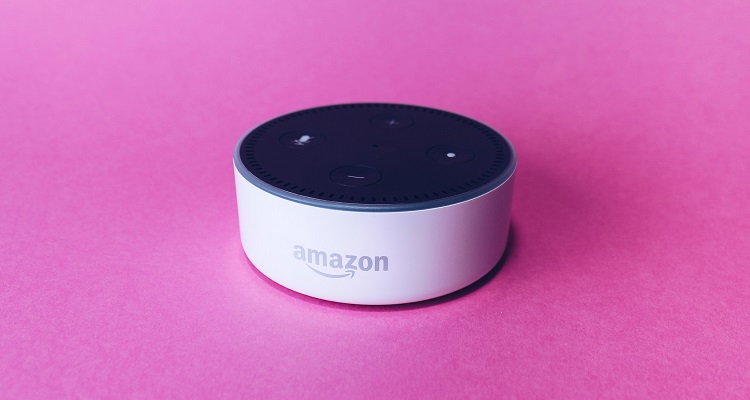 Last April, Amazon quietly introduced an ad-supported music streaming service.
Unrelated to Music Unlimited and Prime Music – which both require a subscription – the still-unnamed 'freemium' version allows users to listen to their favorite music on Alexa-enabled devices without paying a dime.
Prior to the service's launch, Amazon had already ironed out royalty agreements with the Big 3 – Warner, Sony, and Universal Music.  These deals likely included guaranteed per-stream payments.
Amazon's free streaming service – previously available only in the U.S. – features a limited catalog.  The new service comes as a response to the monstrous rise of music-related requests on Alexa-enabled devices.  These include demands to play a song, clarify a song title, identify a song based on a lyric snippet, or pull up a playlist.
Unfortunately for the e-commerce giant, major brands – including Colgate and L'Oreal – felt disappointed with internal beta advertising tests.  Despite promises of access to 'exclusive' audio inventory on Alexa, at least one million impressions, and a high audio completion rate, Amazon 'Free' (my own name for the service) just couldn't deliver.  Advertisers, for example, couldn't choose the songs accompanying the ad.  They also couldn't target a specific segment of shoppers.
As one unnamed advertising agency executive explained,
"The test wasn't hugely successful.  Amazon hasn't quite figured out how to insert the ads in a way that makes sense and they haven't thought out the usability for brands."
Now, whether or not the e-commerce giant is actually ready to deliver on its promises to advertisers, 'Free' has just launched in another key region.
Ready or not, here comes Amazon 'Free.'
Users in the UK who lack a subscription to Music Limited or don't have Prime Music can now listen to ad-supported songs on Alexa-enabled devices.
As in the United States, UK streamers only have access to a limited selection of playlists and stations.
Speaking on the service's high-profile launch, Paul Firth, Director of Amazon Music UK, explained the company's strategy,
"We want to get as many people listening to music in a way that makes them want more.  Once people start streaming, over time they will stream more and more and become more engaged."
Expanding on the idea of getting users 'hooked,' Firth added that Amazon wants to "bring more and more people into music streaming."  Thus, Amazon 'Free' aims to convert users into paying subscribers.
The launch also comes following a glowing report for the company.  According to the Financial Times, Amazon now has over 32 million subscribers across both music services.  The media outlet also reported that both Music Unlimited and Prime Music have a stronger growth rate than Spotify and Apple Music.
Spotify, for example, has only grown 25% in the past year.  Amazon, meanwhile, grew 70%.
Whether Amazon 'Free' will actually succeed in growing its own music streaming service – along with Prime memberships – remains to be seen.
---
Featured image by Stock Catalog (CC by 2.0).