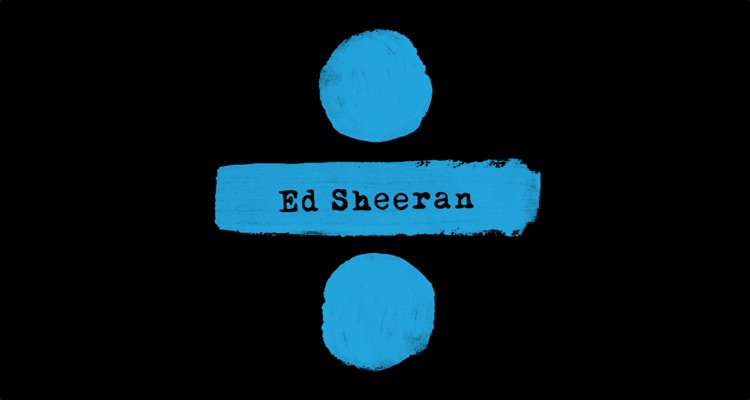 Ed Sheeran's ongoing Divide Tour just became the highest-grossing tour of all time — and counting.  Ticket prices were far lower than most other top-ranked tours.
The ranking comes from Pollstar, which emailed its findings to Digital Music News this morning.
According to the concert tracking company, Ed Sheeran's Divide Tour crossed $736.7 million in estimated gross revenues today (Friday, August 2nd) with its stop in Hannover, Germany.  That beats U2's all-time record of $735.4 million, set on July 30th, 2011.
Sheeran's tally is still going, however, with the final dates slated for August 23-26 in Ipswich, England.  Overall, Sheeran's Divide Tour has been going for more than two years, with roughly 255 shows spanning 893 days.
That span is impressively long, but it makes the comparison to U2 a bit difficult. U2's 360 Tour had far fewer dates — 110 shows total — but it also stretched an impressive 760 days from June 30th, 2009 to July 30th, 2011. Both tours were longer than two years, however, with U2 focusing on fewer dates with far higher prices.
The ticket pricing differences are notable, and not just in comparison to U2.
According to Pollstar, the average ticket price on Divide is $86.75, which is actually cheap compared to most big-name tours.  By comparison, the average ticket price for U2's 360 tour was $101.15, which is actually $115.94 in 2019 inflation-adjusted dollars.
That's a difference of nearly 34%, with far fewer U2 shows available by comparison.
Divide's lower ticket price is more fitting for the 2019 industry, especially for younger crowds.
After all, most Ed Sheeran fans are also attending festivals and other outings, meaning that available disposable income can quickly become cramped. In one scenario, a single Coachella weekend can deplete $1,000 or more in funds, making it far more difficult to attend a single-artist event.
Accordingly, Sheeran was strategically smart to lower his prices. The result, however, was far greater ticket sales volume, which ultimately beat U2's math. "I thought we might have a shot at having the highest attendance record but not the highest-grossing tour," remarked Ed Sheeran's manager, Stuart Camp.
Camp also had a long thank you list, with an army of agencies, touring companies, and other specialists putting Divide together across multiple continents. The list includes CAA's Jon Ollier, Paradigm's Marty Diamond, MTG's Louis Messina, Frontier's Michael Gudinski, FK Scorpio's Folkert Koopmans, Kilimanjaro's Stuart Galbraith and Steve Tilley, Dan Ealam of DHP Family, Simon Jones at AEG as well as tour manager Mark Friend and production manager Chris Marsh.
Separately, Sheeran's streaming volumes are also setting records. But revenues from platforms like Spotify are notoriously low, a reality that has forced artists like Sheeran to focus on touring revenues instead. Incidentally, Sheeran's rise pre-dated the widespread popularity of streaming platforms, and the singer-songwriter has credited free file-sharing as
the reason for his success
.
Meanwhile, Sheeran himself is staring at another smashing threshold.
At just 28, it's speculated that the singer-songwriter could become a billionaire before age 30, and Divide's receipts certainly aren't hurting Sheeran's chances.