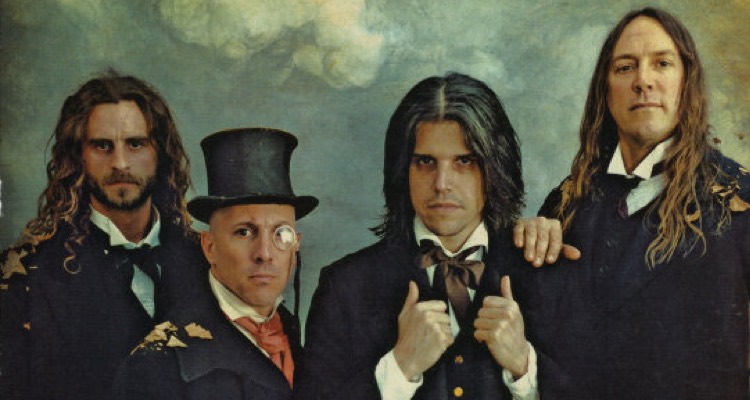 Tool's full catalog finally debuted on all major streaming services today.
The Los Angeles band has held off from releasing their catalog digitally for years.
The band confirmed the news on Joe Rogan's podcast earlier this week. Maynard James Keenan jokingly informed the world that the band would be streaming saying, "we're a very difficult band." Danny Carey first hinted that Tool would relent to the digital revolution in 2018.
"There's probably some Tool fans that will tune into this specifically to hear some news, so rather than being a dick and waiting till the end to tell them, we should probably tell them upfront.

We're very stubborn and kind of ignorant to what goes on in the rest of the world… and the whole Betamax thing didn't work for us, and neither did LaserDisc, so we have this new thing called digital media and streaming. We're gonna try it out."
Tool's fifth album Fear Inoculum is releasing on August 30th. It will be Tool's first album release in nearly thirteen years.
To keep the slow tease going, the band unveiled a new logo. Tool also performed two new songs at the Welcome to Rockville festival in May. No tracklist for Fear Inoculum has been announced yet.
Tool Full Catalog Available for Streaming
The full catalog is now available on Apple Music, Spotify, Pandora, Amazon, and many other major streaming services. Tool's stance against music streaming stems primarily from low artist payouts.
Last summer, David Crosby reported earning $0.019 per stream from Napster — and Napster is one of the highest-paying streaming services. Spotify, Amazon, and Pandora rank among the lowest paying services for artists, with YouTube routinely offering the lowest payouts.
Tool stayed out of the digital revolution all together, even preventing downloads from Amazon's MP3 store and iTunes. The only way to (legally) enjoy Tool music in digital format was to purchase physical CDs and rip them yourself.