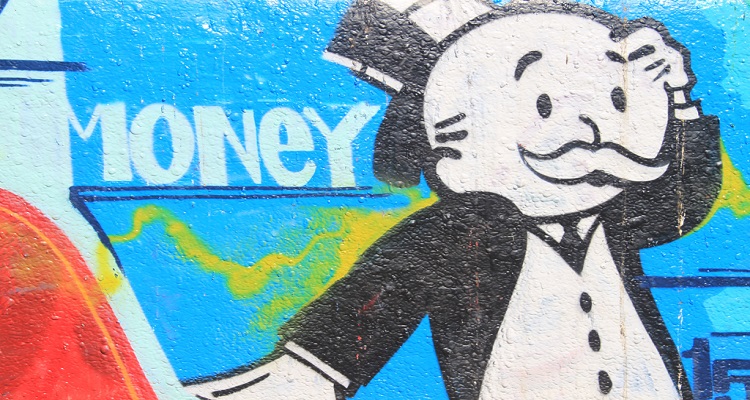 The time to purchase massive amounts of music-related IP is now.
Hipgnosis isn't the only one making massive bets on music IP.  Just this morning, GoDigital Media Group pumped $40 million into its subsidiary, Cinq Music, for publishing and recording asset purchases.  Cinq also indicated that it will use the funding to stretch further internationally.
The move follows an earlier injection of $20 million back in 2017, which helped to secure rights to a number of highly-valued T.I. albums.  Cinq also inked a global recording and distribution pact with Janet Jackson and her Rhythm Nation Records imprint.
Fun stuff, though Cinq is easily getting outbid for choice catalogs — if they're even bidding — and valuations keep going up. That would partly explain the newfound $40 million tranche, which GoDigital is classifying as a 'Series C' round.
It's unclear if any other investors besides umbrella company GoDigital are involved in this 'funding,' though we've reached out to GoDigital Chairman and CEO Jason Peterson for clarification.
In terms of what's being eyed, Cinq is keeping its cards close to the vest.
Barry Dafurn, Cinq's President, only pointed to "some very exciting projects that we can't wait to show the world".
The Santa Monica, CA-based GoDigital, which is a holding company focused on "technology enabled intellectual property rights management," traverses IP acquisition, distribution, and collection and counts Cinq Music among several properties.  Sister companies include VidaPromo, LatidoMusic, AdShare, and ContentBridge, with Peterson first creating the umbrella firm in 2005.
Incidentally, one of Peterson's longtime connections is No Limit boss Master P, who is now President of Urban Music for Cinq Music.
Meanwhile, recording and publishing IP continues to look like the new oil, though challenges certainly remain.  Investors in this space continue to tell DMN about difficulties extracting value, thanks to the inanities of royalty accounting and collection.  Indeed, there are now potentially dozens of companies and firms dedicated to solving one or several pieces of this puzzle, though working through difficult metadata challenges, misreporting and outright theft remain expensive and time-consuming challenges.
Separately, a dark cloud of copyright trolling is now hanging on the horizon. Just this week, Lady Gaga was threatened with a copyright infringement lawsuit for a somewhat ridiculous melody match. The claim might seem frivolous, except when the recent, $2.78 million loss suffered by Katy Perry, Dr. Luke, Max Martin, and Capitol Records is considered.
All of that increases the risk of litigation around well-known catalogs, potentially lowering valuations over the long term.