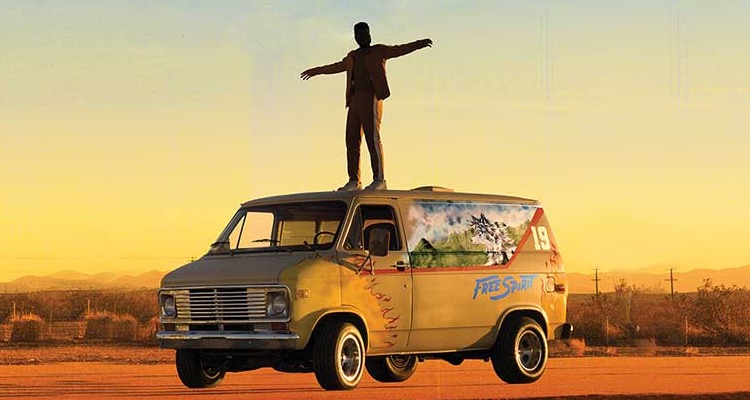 Khalid previously indicated that he'd like to hold a benefit concert in El Paso.  Now that the logistics and details are ironed out, the show has been made official.
On September 1st, Khalid will be part of A Night for Suncity, which will feature performances both from him and supporting artists (the supporting artists will be revealed in the near future).
The concert will take place in the Don Haskins Center, and revenue from ticket and merchandise sales will be donated to the El Paso Shooting Victims' Fund and the El Paso Community Foundation. The event is being sponsored by The Great Khalid Foundation and The Right Hand Foundation.
Tickets will be available to preorder on August 14th.
Though Khalid was born in Georgia, he spent his junior and senior years of high school in El Paso, and he considers the western-Texas city to be his hometown.
Though Khalid's willingness to hold a charity concert is impressive in its own right, it's made that much more special when his busy schedule is considered.
Khalid's Free Spirit World Tour kicked off in May.  Khalid's calendar is booked through December, during which time he'll stop all over North America, Europe, and Oceania.  Even so, he's found time to help others.
The Right Hand Foundation provides multiple forms of community support, with an emphasis on aiding single mothers.  The Great Khalid Foundation also provides community support, albeit with an emphasis on giving children the resources and tools they need to reach their full potential in adulthood.
At just 21 years of age, Khalid is already making a positive difference in many lives, and it'll be interesting to see all the good that he's able to do in the coming decades.