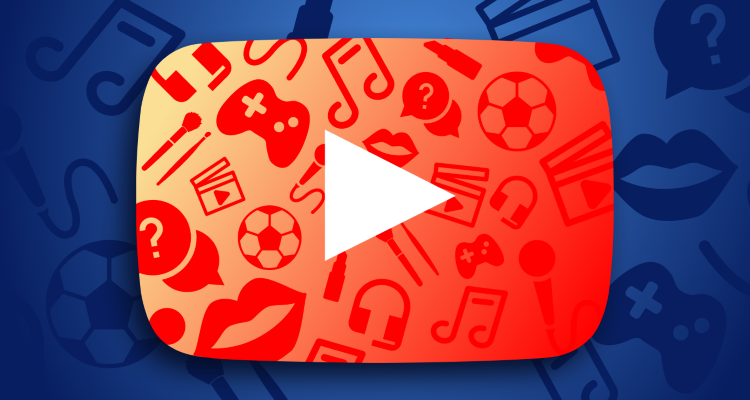 YouTube is making some broad changes to how it handles copyright claims of 'brief unintentional clips' of music.
The new system is supposed to make the copyright claim system fairer to content creators.   The intention is to stop small bits of music from causing copyright holders to go nuts with strikes.
We're not sure how copyright owners will feel about this change, though YouTube is now instituting tougher rules on claims involving small snippets.  Effective immediately, any time a copyright claim is manually filed for "very short clips" of music, rights holders will no longer earn money from them.
Rights holders can leave the video up and block the creator from making money, or block the video entirely. The new rules apply to audio copyright claims only, not video.
"Going forward, our policies will forbid copyright owners from using our Manual Claiming tool to monetize creator videos with very short or unintentional uses of music," YouTube explained.  "This change only impacts claims made with the Manual Claiming tool, where the rightsholder is actively reviewing the video."
"Claims created by the Content ID match system, which are the vast majority, are not impacted by this policy."
YouTube hopes that record labels will spend less time searching for these small violations.
However, if record labels keep up the pressure and block videos entirely on the platform, creators can still still find themselves shut down.  Even YouTube acknowledges this possibility in the blog post announcing the changes, and noted that manual claims may actually increase.
"We acknowledge that these changes may result in more blocked content in the near-term, but we feel this is an important step toward striking the right balance over the long-term."
YouTube says they made the changes because of an uptick in manually filed copyright claims.
One egregious example is a creator losing a five-figure payment over quoting a Bon Jovi lyric. Rights holder Sony/ATV eventually gave up their dispute after a big internet stink.
The new policy is also intended to stop unintentional copyright infringement. Cases like this include a video of someone walking into a grocery store with a copyrighted song playing.  In this scenario, the music is in the background and played briefly, and definitely not the focus of the video.
YouTube added another typical scenario: a person filming outside catches a brief snippet of music from a passing car's radio. YouTube's official description of "brief unintentional audio" is defined as single-digit seconds of the copyrighted material.