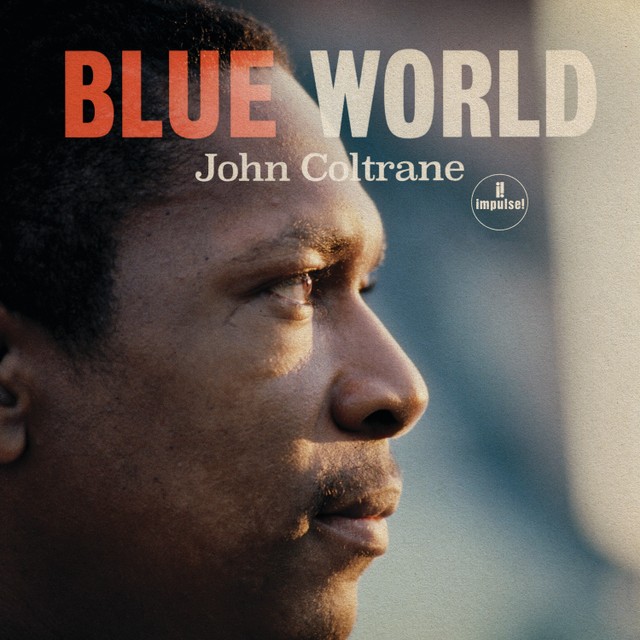 The lost John Coltrane album, Blue World, will be released in September.
In 1967, John Coltrane's unexpected and tragic death shook the music community to its core. The North Carolina native left behind a stable of songs and records which fans have been enjoying for the last half-century.
Now, thanks to the initiative of a French-Canadian filmmaker and Universal Music Group, Coltrane fans will have an entire album's worth of previously unreleased music to experience.  Adding to the excitement and uniqueness of the situation is the fact that this album, Blue World, is comprised of new versions of Coltrane's existing work; the jazz legend seldom revisited his past projects, let alone re-record them.
Blue World came to be in 1964, when Gilles Groulx, a prominent director from Canada, approached Coltrane with an offer to record the soundtrack for an upcoming film, The Cat in the Bag.  Groulx had long been a fan of Coltrane, and Coltrane was apparently intrigued by the style and content of The Cat in the Bag.
Coltrane assembled his world-renowned quartet, and the film's 37-minute soundtrack was recorded on June 24th, 1964; this was soon after Crescent was completed, and experts believe that this is why the album's recording wasn't noted in studio logs or mentioned by the members of the Coltrane Quartet.
Groulx took the masters to Canada, but he used only a third of the provided soundtrack in The Cat in the Bag.
Blue World was recorded on 1/4″ analog mono tape, and the audio has been completely remastered by Universal Music Group's Kevin Reeves. The album will be released in digital, CD, and vinyl formats on September 27th. Additionally, the album's title track can be heard here.
It's likely that the album will be just as successful as — if not more successful than — 2018's Both Directions at Once: The Lost Album.  Both Directions at Once included 14 previously unreleased recordings and reached number 21 on the Billboard 200.
John Coltrane has been gone for more than 50 years, but thanks to his extensive library of known work — and lost albums like Blue World and Both Directions at Once — the music world will never forget his tremendous contributions to jazz.