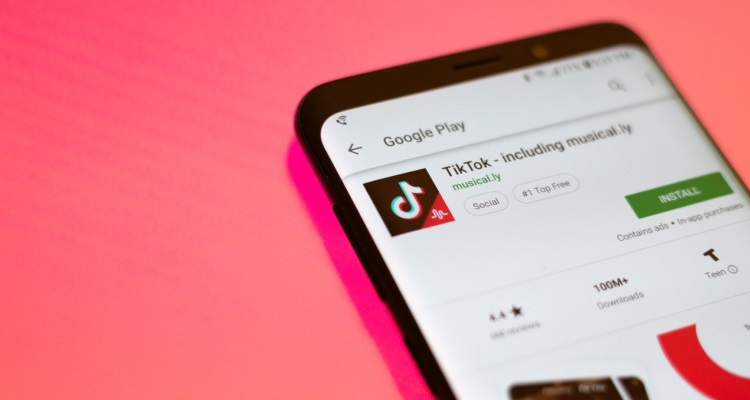 TikTok has launched a new feature that allows users to shop for products using sponsored hashtags.
Teens and young adults primarily dominate TikTok.  The new marketing campaign prompts users to post videos of themselves using the product being advertised.  It seems like a quick way to manufacture a viral trend for a variety of product promotions.
TikTok's new Hashtag Challenge Plus creates opportunities for viewers to buy products associated with these viral moments.
The challenge allows users to create and view videos using the brand's sponsored hashtag. A separate tab is available where products featured in the campaign can be purchased within TikTok itself.
Adweek first reported on the feature last week in a wider profile on Kroger.
Kroger used TikTok to encourage college kids to post videos of their cool dorm room transformations. The sponsored hashtag for the challenge was #TransformUrDorm. On the hashtag's dedicated page, users could shop for Kroger products.
Kroger curated its targeted list to appeal to kids attending college. Some of the items that appeared include granola bars, laundry baskets, hangers, and a popcorn maker.
The campaign will appear in TikTok's main discover feed to help increase visibility. To help the campaign feel natural, Kroger enlisted four TikTok influencers. Joey Klaasen, Cosette Rinab, Mia Finney, and Victoria Bachlet all participated in the hashtag challenge.
Advertising on TikTok is still in its nascent stage as the app continues to reach tremendous growth.
Many brands can run in-feed video ads that show up between user-generated content. TikTok also offers brand takeover ads, where users are exposed to the brand when opening the app.
The new sponsored hashtags are just one of the ways ByteDance will monetize TikTok. The app reached one billion worldwide installs in February, with India contributing to 25% of those downloads. With so many eyeballs focused on content, ByteDance's advertising strategy is becoming clear.